Tim Graham's Shocker: Public Radio Hosts Make ... Average Salaries
Topic: Media Research Center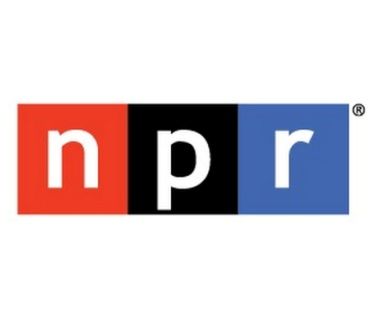 Public radio-hating Tim Graham was apoplectic in an Aug. 20 post:
On Tuesday morning, syndicated talk-radio host Chris Plante mocked "National Panhandler Radio" for having some seriously high salaries for a taxpayer-subsidized network that begs for listener donations in pledge drives. Plante cited tweets by Washington Post media reporter Paul Farhi from the latest IRS 990 form for nonprofits revealing the high salaries of NPR stars.

Plante marveled first at Weekend Edition Saturday host Scott Simon, who is a one-day-a-week anchor and yet made $479,578. Farhi reported this was a 16 percent pay increase. Plante underlined "That is more than the President of the United States" for one day's work, and insisted he would love to get a job with that much pay for that little on-air time.

[...]

Farhi also noted Morning Edition host Steve Inskeep's salary is $509,680 (a 10.5 percent raise); and (now-retired) All Things Considered host Robert Siegel made $455,109 (up 5 percent).

The IRS form also reveals another Saturday NPR host -- Peter Sagal, hosting a game show called Wait! Wait! Don't Tell Me -- earning $394,091. That's making a president-level salary for uncorking nasty jokes like a fake book interview smearing George W. Bush as a drunk and Dick Cheney being the Grim Reaper.

Former Morning Edition anchor (now Special Correspondent) Melissa Block was listed at $323,836.
What's missing here, of course, is context -- Graham would rather have you believe that NPR hosts are overpaid without being challenged on it. But in fact, those salaries are very much in line what similar hosts make in the private sector, and typically, to attract talent, public broadcasting arguably must pay salaries commensurate with the private sector.
A 2015 survey showed that morning-show radio hosts can make as much as $400,000 a year depending on the market, and a nationally syndicated radio host can rake in as much as $ 1 million a year. Meanwhile, a 2018 survey showed the highest-paid national radio hosts making millions. For instance, Graham's idol, Rush Limbaugh, makes a reported $77 million a year.
Puts those NPR salaries in perspective, don't they? Not that Graham will ever concede that, of course.
Further, Plante and Graham's mocking of Simon for purportedly working only one day a week for that salary ignores the fact that there are hours of show prep involved to make that show. There's also the fact that Simon has hosted the show almost continuously since 1985 and has presumably earned a raise or two.
Posted by Terry K. at 2:20 PM EDT