NewsBusters Blogger Defends Author's Dubious Claim About MLK
Topic: NewsBusters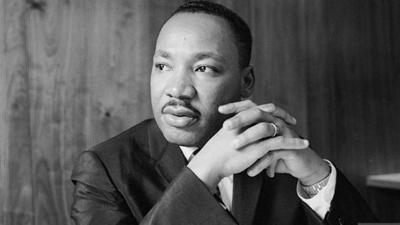 Clay Waters complains in a June 5 NewsBusters post:
The New York Times suddenly distrusts left-wing scholar and Pulitzer Prize-winning Martin Luther King Jr. biographer David Garrow. Why? Because the scholar unearthed F.B.I archives suggesting the civil rights icon once laughed along as a colleague raped a woman in his presence in a hotel.

Garrow's bombshell piece was rejected by many news outlets, including the Times (which actually ran an pre-emptive op-ed against it, evidently before the paper's skeptical news piece was even posted). It was eventually picked up by the British magazine Standpoint.

While Garrow relied on summaries of wiretaps, not the original tapes, which are sealed until 2027, he argued there is no obvious reason to embellish such details, since such records would not have been expected to have any public or historical value.
First: Waters provides no evidence to back up his claim that Garrow is a "left-wing scholar" -- instead, he seems to boost the opposite view by noting that "his biographies have become more critical of liberal heroes." Second: As we've documented when WorldNetDaily similarly latched onto Garrow's claim, there is plenty of reason to suspect a claim might be "embellished": The FBI was engaged in a disinformation war against King at the time of the illicit bugging incident Garrow documented. Garrow is relying only a summary of a wiretap; the tapes themselves are under seal until 2027.
Waters then complained that the Times article "threw in some extraneous personal attacks against Garrow" by noting Garrow's alleged mistreatment of his co-workers. As if NewsBusters' publisher, the Media Research Center, has never leveled much more personal attacks on its most despised targets.
Posted by Terry K. at 9:27 PM EDT
Updated: Sunday, June 16, 2019 9:30 PM EDT