MRC Sneers At Obamas' Netflix Deal
Topic: Media Research Center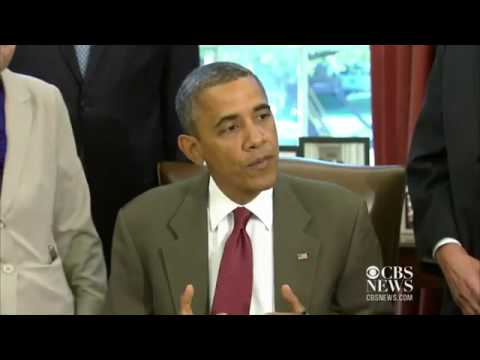 The Media Research Center's hatred of non-conservative media and its hatred of everything Obama found a nexus when Barack and Michelle signed a content development deal with Netflix.
There's actually some lead-up to this, in the form of a December 2016 post by Calista Ring trashing a made-for-Netflix film about the young Barack Obama, where she claims "most of the film focuses on Obama's obsession with race," then sneering, "Now, it's 35 years later, a black man named Barack Hussein Obama has been elected President of the United States twice, and still everything is about slavery for him."
When the Obamas first signed the deal a year ago, the sneering headline on Randy Hall's NewsBusters post read, "$$$ for 'Empathy': Obamas Sign Deal with Netflix to Produce Their Kind of Movies and TV." Hall also had trouble acknowledging that Obama was president, huffing that they were "the former Democratic occupants of the White House." Hall also complained that Netflix's chief content officer is a former Obama campaign donor and that the company "named scandal-plagued former national security advisor Susan Rice to its board of directors."
In November, Tim Graham complained that the first project the Obamas optioned was the book "The Fifth Risk" from "liberal author" Michael Lewis, a book "obviously addressing the Trump administration, since it 'details the chaos at the federal departments of Agriculture, Commerce and Energy in the transition from the Obama to Trump administrations.'" Graham doesn'tdispute any of the evidence Lewis presents in his book, only complains that it was written at all. It's not until the final paragraph that Lewis also wrote "The Blind Side," which suggests that he likely can't be pigeonholed as a "liberal author."
The winner for MRC-style sneering at the Obamas, though, is Gabriel Hays, who devoted a May 1 post to unprofessional condesension toward the Obamas:
Well, we finally have the opportunity to see what the Obamas have up their media mogul sleeves. After announcing a multi-million dollar Netflix deal, the former first couple have spilled the beans on their new streaming content, offering diehard Obama fans several options for clinging to the "Hope" and "Change" social justice dream from the comfort of their living rooms.

Grab that quart of Haagen Daaz and curl up in front of the laptop to reminisce about a more "tolerant" time in America's history. Also, don't forget the tissues.

CNN.com just unveiled the Obama production company's list of upcoming streamable shows. Called — wait for it — Higher Ground Productions (it seems the names Take The High Road Pictures and Forgive Them, They Know Not What They Do Studios were taken), the company has already slated seven new projects for Netflix, including several docuseries and full-length films. Including "a drama set in post-WWII New York City, a scripted anthology, a children's series, and a number of non-fiction projects."
Hays concluded with one final sneer: "While we certainly can never get enough of that special Obama flavor, that amount of content should at least be enough to tide us over until Michelle gets into office. If you didn't have Netflix before, this should convince you to grab a subscription. (As if.)"
The MRC is morphing from "media researchers" into insult comics.
Posted by Terry K. at 10:15 AM EDT