WND Still On Its Anti-Vaxxer Conspiracy Crusade
Topic: WorldNetDaily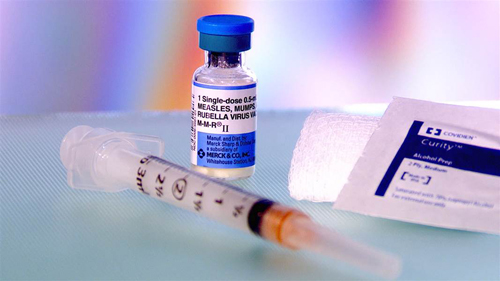 WorldNetDaily remains on its anti-vaxxer kick. An anonymously written Jan. 11 article tries to further it:
Vaccines have been controversial for years, and the sudden death of a prominent British doctor from apparent total organ failure shortly after getting a yellow fever vaccination won't make the concerns go away.

The Times of London reported Martin Gore, 67, a pioneer in cancer treatment, died suddenly after "a routine inoculation for yellow fever."

"His death highlights the increased risks associated with the vaccine for the growing number of older travelers visiting exotic destinations," the report said.
Unlike with previous cases WND has touted, this has been verified and reported on by actual news outlets. WND even cited a BBC article in which an immunology expert is quoted as saying that "people aged over 60 have a three to four-fold increased risk of experiencing these serious effects compared with younger people." But WND omitted the part in which the BBC reported that adverse effects from the yellow fever vaccine are exceedingly rare and that catastrophic effects like the doctor suffered are even more so:
The NHS says there are some very rare side effects that can occur, including an allergic reaction and problems affecting the brain or organs.

"These occur less than 10 times for every million doses of vaccine given."

Prof Peter Openshaw, past president of the British Society for Immunology, said the overall risk of serious side-effects from the vaccination remains very low, at about one in every 100,000 of vaccine recipients.
From there, WND descends into its usual anti-vaxxer clapcrap, including misinformation-prone anti-vaxxer doctor Jane Orient's bogus claim that nobody's researching links between vaccines and autism (they are, and there isn't any).
Posted by Terry K. at 7:25 PM EST