MRC Columnist: If You Criticize Fox News' Hate, You Criticize A 'Free Press'
Topic: Media Research Center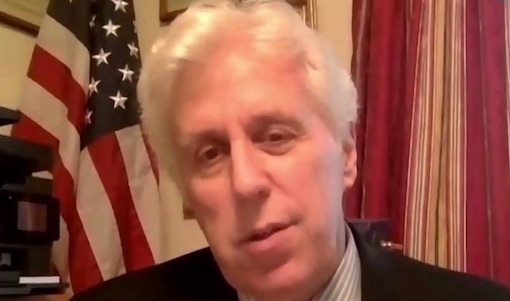 Jeffrey Lord writes in his Dec. 22 Media Research Center column:
Remember this? This statement issued by Fox News when CNN's White House correspondent Jim Acosta was in the middle of his battle with the Trump administration to regain his White House pass, which was revoked? Thus barring Acosta - although not CNN - from doing his job of covering the White House. The statement, with bold print supplied, read:

"FOX News supports CNN in its legal effort to regain its White House reporter's press credential. We intend to file an amicus brief with the U.S. District Court. Secret Service passes for working White House journalists should never be weaponized. While we don't condone the growing antagonistic tone by both the President and the press at recent media avails, we do support a free press, access and open exchanges for the American people."

Which is to say, when Fox's competitor in cable news was seen as having its basic free press rights threatened, Fox stood up for its rival, CNN. Fox stood up for a free press.

Talk about a one-way highway.

Now the free press rights of Fox are on the line. Specifically the latest anti-free press target of far-Left special interest groups who have made it their business to shut down a free press is Fox host Tucker Carlson. As with previous anti-free press jihads against other Fox hosts - Sean Hannity, Laura Ingraham, Bill O'Reilly, Lou Dobbs and others (not to mention conservative talk radio host Rush Limbaugh and others) - CNN turns a blind eye to the free press rights of Fox.
First, the situations are not remotely analogous -- access to covering the White House is not the same thing as being held accountable for on-air content. What would have been analogous was a situation in which the Obama State Department sought phone records related to then-Fox News correspondent James Rosen in a leak investigation. As even the MRC conceded, CNN denounced the action.
What Lord is ranting about is the current targeting of Carlson over his anti-immigrant crusade. He complains that Carlson's words are being "deceptively edited" and that he's a victim of, yes, that "anti-free press lynch mob." He then whines that insurance company Pacific Life pulled its ads from Carlson's show, citing six donations to Democrats in the current election cycle to prove that the company's PAC has given "beaucoup bucks" to "the Open Border crowd," allegedly demonstrating that this show it's being "completely dishonest on what it is doing in removing its ads from the Fox show."
Actually, it's Lord who is being completely dishonest here. In fact, according to Open Secrets, Pacific Life's PAC donated to more than 130 House and Senate candidates during the 2018 election cycle -- and 62 percent of the money went to Republicans. Lord has hidden the Republican-leaning bias of Pacific Life to push a false argument.
Finally, Lord seems not to understand how the First Amendment works. Yes, there is freedom of the press, but there is no shielding from the consequences of the words said. Carlson is simply being held accountable for his words, and targeting advertisers who sponsnor those words is just one part of that. Funny, we don't recall Lord objecting when the organization that publishes his column attacked CNN host Reza Aslan for saying something it didn't like.
Posted by Terry K. at 10:51 AM EST