WND Cranks Up The Anti-Vaxxer Conspiracies
Topic: WorldNetDaily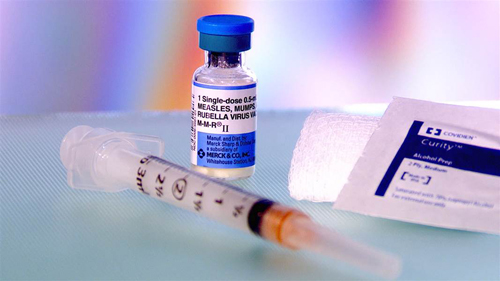 We've noted WorldNetDaily's recent return to pushing anti-vaxxer conspiracy theories following a brief attempt at falsely blaming Muslims for hating vaccines. The conspiracy continues in an anonymously written Dec. 30 article that rehashes the old trope about vaccines causing autism:
A video in which two parents tearfully tell the story of their tragedy – triplets all becoming autistic within hours of getting a vaccination at the age of nine months – is getting a second life.

And it's at least partly due to the continuing controversy over the alleged link between vaccinations of infants and autism – an issue put in the news just days ago by a newly elected congressman.

It was Tennessee U.S. Rep.-elect Mark Green who explained at a town-hall event that he thinks vaccines may cause autism.

That would be contrary to what the federal Centers for Disease Control have claimed.

Green, a medical doctor, questioned data from the CDC and other institutions that purport to disprove the vaccine link.

"Let me say this about autism," Green said. "I have committed to people in my community, up in Montgomery County, to stand on the CDC's desk and get the real data on vaccines. Because there is some concern that the rise in autism is the result of the preservatives that are in our vaccines.

"As a physician, I can make that argument and I can look at it academically and make the argument against the CDC, if they really want to engage me on it," Green said.

Jane Orient, M.D., former president of the Association of American Physicians and Surgeons, says the real problems are a lack of adequate research and the medical industry's apparent effort to conceal any link between vaccines and autism.

"We just really don't know [the causes] and we're not doing the research" that is needed, she told WND.
The video of the triplets allegedly becoming autistic is hosted on a video platform called Brighteon; it has an Infowars channel, which tells you all you need to know about the kind of content that exists there. WND couldn't be bothered to find any independent verification of the claims -- then again, we could find none ourselves.
Meanwhile, supposed medical doctor Orient, as befits her longtime association with the anti-vaxxer AAPS, is being irresponsible and borderline fraudulent by claiming no research is being done on the alleged link. Plenty of research has been done to disprove the link, and the one piece of research claiming such a link has been refuted and retracted.
Rather than offering any actual scientific proof, WND lets Orient rant about "thousands of case studies" and "the medical industry's shot agenda." Giving space to such factually deficient rants without the same space devoted to debunking it belies WND's claim to be "credible" (as does much of WND's existence, but that's beside the point).
Posted by Terry K. at 10:47 PM EST