MRC's Sports Blogger Goes Into Cognitive Dissonance Mode Again Over Ray Lewis
Topic: NewsBusters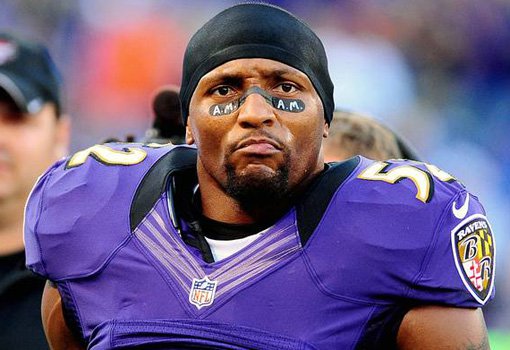 Mysterious NewsBusters sports blogger Jay Maxson just loves how former NFL star Ray Lewis is so religious -- so much, in fact, that Maxson conveniently forgets Lewis' involvement in a double murder that he ultimately plea-bargained down to obstruction of justice, and that Lewis has yet to come fully clean about his involvement in the deaths.
Maxson went into cognitive dissonance mode again in a Jan. 3 post complaining that a "lefty" sports blog called Awful Announcing "shamed" Lewis "for his faith." Maxson was mad that Awful Announcing pointed out how Lewis "uses every opportunity to talk about how religious and holier-than-thou he is," specifically claiming that current NFL star Odell Beckham Jr. "has removed God from his life" in relation to a off-the-field incident involving a model and "potential drugs" that did not result in any league sanctions against Beckham.
Maxson also noted another of the blog's slams against Lewis: "Ah, yes, the man known for his guilty plea to obstruction of justice after the murders of two men really should be the life counselor to a man who has never been criminally charged with anything." But Maxson strangely let that pass without comment, declining to address the conflict between his involvement in that crime and his current "holier-than-thou" status.
Maxson doesn't seem to understand it's not necessarily about Lewis being an judgmental religious man now, it's that he has never reconciled that religiosity with his violent past, let alone fully make amends for it. Unless Maxson can address that issue, perhaps he/she should stop whining about people criticizing Lewis for being overly religious.
Posted by Terry K. at 12:49 AM EST