WND's Cashill Tries -- And Fails -- To Make A 'To Kill A Mockingbird' Allusion to Kavanaugh
Topic: WorldNetDaily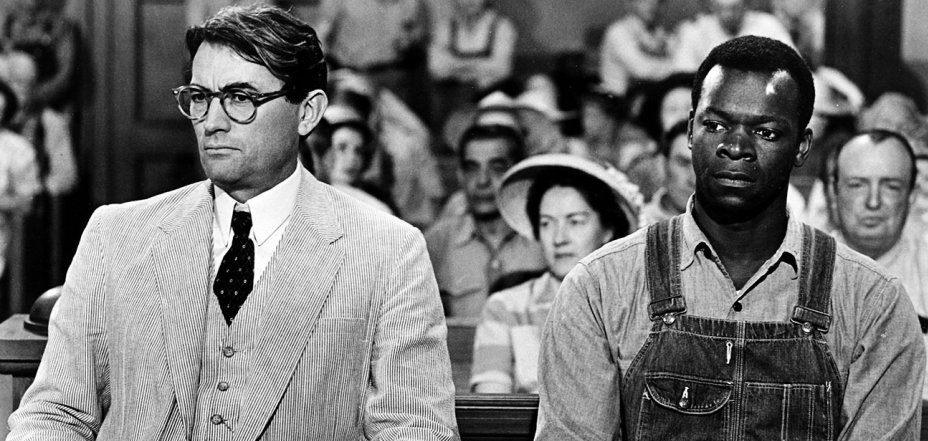 WorldNetDaily columnist Jack Cashill tries for a literary allusion over the Brett Kavanaugh saga in his Oct. 3 column:
The plot of the classic 1960 novel "To Kill a Mockingbird," hinges on one key fact: Attorney Atticus Finch, the man liberals have historically seem as the avatar of their best selves, did not believe "survivor" Mayella Ewell.

Under pressure from her father and the society around her, Ewell had accused black handyman Tom Robinson of sexual assault. Finch believed she was lying and heroically defended Robinson in a court of law.

"The state has not produced one iota of evidence that the crime Tom Robinson is charged with ever took place," said Finch at the trial. "It has relied instead upon the testimony of two witnesses – witnesses whose testimony has not only been called into serious question during cross-examination, but has been flatly contradicted by the defendant."

"I have nothing but pity in my heart for the chief witness for the State," Finch continued. "But my pity does not extend to her putting a man's life at stake."

In perhaps the movie version's most dramatic scene, Finch stood on the jailhouse steps, shotgun in hand, to ward off a mob of would be lynchers.

Today, mindlessly chanting "we believe survivors," leftist crowds around the country have abandoned the Atticus Finch model for the thrill of joining a lynch mob.
Slate's Jamelle Bouie explains why applying "To Kill A Mockingbird" to Kavanaugh is a big, dumb mistake:
By necessarily casting Brett Kavanaugh in the role of the unfairly and unjustly accused Tom Robinson, however, the comparison falls apart. Kavanaugh is unpopular, but he does not belong to a disfavored group. He is not disadvantaged by class or burdened with the weight of caste. He has lived a life of wealth and privilege, moving in and between elite spaces with little apparent friction. For five years he worked with the president of the United States. For 12 years he's been one of the most powerful judges in the country. Robinson did not have the power to call defenders other than his court-appointed attorney; Kavanaugh is backed by nearly half of the Senate as well as a sitting American president, who has attacked his nominee's accuser with the full force of the bully pulpit. Atticus Finch risked everything defending Tom Robinson; Kavanaugh's defenders risk nothing. Robinson, a stand-in for the thousands murdered under Jim Crow, was fighting for his life. If Kavanaugh isn't confirmed—if enough Republicans decide he's too damaged to sit on the Supreme Court—he'll return to his life of power and privilege as a federal appeals court judge.

[...]

The accusers in To Kill a Mockingbird, like those in the actual Jim Crow South, weren't concerned with sexual violence as much as they held a libidinal desire to harm and kill black people. In real-life Depression-era Alabama, nine black Americans were lynched between 1929 and 1939; two of the victims were accused of "rape."

That charade of justice stands in stark contrast to the #MeToo movement, a sincere effort to uncover sexual abuse, build solidarity for survivors, and hold abusers accountable. The process of allegations, investigations, and—when appropriate—criminal action is on the opposite side of the lynch mob, which tortured, mutilated, and murdered on the basis of whispers and rumors. The testimony of Christine Blasey Ford—measured, meticulous, and forthright, with no proven falsehoods—is a far cry from the breathless accusations used to justify anti-black terrorism, as is her unheeded call for a full investigation of her allegations.

To make the analogy to Atticus Finch in the context of Brett Kavanaugh's nomination to the Supreme Court is to ignore the real pain and real suffering of actual people killed after knowingly false accusations, while obliterating vast worlds of history and context. It's not just a bad argument. It's an immoral one, made for cheap partisan thrills. And conservatives who make it have revealed their politics of aggrieved privilege, where the presumably "real" victims of society are those asked to account for any potential misdeeds before ascending to ever-higher planes of power.
Cashill loves his Atticus Finch analogies, though. In a 2015 column, he attacked those who criticized George Zimmerman for killing Trayvon Martin: "Has no one told them they have become the mob outside Atticus' courthouse demanding the head of the mockingbird?" Remember, Cashill thinks Zimmerman is a saint even as he continues to prove Cashill wrong.
Posted by Terry K. at 1:17 AM EDT