MRC Sports Blogger Hypocricially Demands Coverage of Pro-Trump Athlete's Complaint
Topic: Media Research Center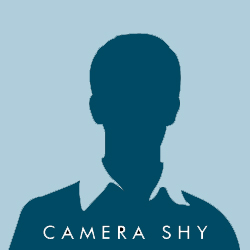 Mysterious Media Research Center sports blogger Jay Maxson just hates it when athletes express political views a la Colin Kaepernick -- but if you're echoing the MRC's right-wing political agenda, you have free rein to pontificate, even if you were once been credibly charged with murder.
So it's predictably hypocritical for Maxson to demand that an athlete's MRC-friendly political views aren't getting enough coverage, as he did in an Oct. 13 post:
Retired football superstar Herschel Walker (second from right in photo) has expressed disgust with CNN for not firing Don Lemon, Bakari Sellers and Tara Setmayer after their "despicable" remarks about rapper Kanye West's (second from left in photo) White House meeting with President Donald Trump. The Washington Times and Fox News are among the very few covering this story, but most networks are ignoring Walker's remarks.

NewsBusters previously reported that on Tuesday's embarrassing segment of CNN Tonight West was deemed a mentally ill "attention whore" representing "what happens when negroes don't read. The CNNtrio also accused West of staging a "a minstrel show him in front of all these white people" at the White House.

[...]

Walker, who is African-American, does not fit the media narrative that Trump is a racist who hates blacks. Thus the chirping crickets across the board of left-stream media. The Washington Times, Fox News and Townhall.com, are among the very few reporting on the celebrity athlete's calling for the sacking of the CNN Tonight crew.
Maxson falsely suggests that the Washington Times, Fox News and Townhall are unbiased media outlets unlike his invented "left-stream media"; in fact, all have a right-wing bias, which explains why they would promote Walker's story (though we can assume that, like Maxson, they have a long history of dumping on athletes who expressed political views they oppose).
Maxson also merely alludes to one reason why Walker is so eager to defend Trump's meeting with West. He admits that Walker "played for the U.S.F.L.'s New Jersey Generals, a defunct team then owned by Trump, before playing in the NFL." He then went on to complain that "the liberal-slanted Atlanta Journal Constitution" had the temerity to point out that "Walker appeared on Trump's reality TV show Celebrity Apprentice and was tapped by Trump to serve on the president's sports council." For some reason, this appears twice in Maxson's post, which tells us that the editing issues at NewsBusters that let Tom Blumer's white nationalist links slip through have apparently not been resolved.
Maxson concludes by stating: "On Fox Sports 1's Speak for Yourself program, Jason Whitlock and Marcellus Wiley said we've got to move beyond ridiculing people we disagree with." Of course, that's basically Maxson's job as an MRC sports blogger.
Posted by Terry K. at 9:23 PM EDT