AIM: It Must Be True That Trump Has Accomplished So Much -- Trump Said So!
Topic: Accuracy in Media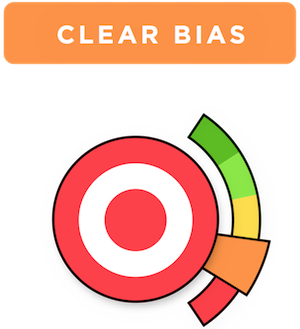 In a Sept. 26 Accuracy in Media post, Brian McNicoll declared that the Washington Post's Glenn Kessler engaged in "partisan bias" when he called President Trump's assertion that "In less than two years, my administration has accomplished more than almost any administration in the history of our country" to be less than accurate. McNicoll rebutted:
But Trump has rolled back the Waters of the United States rule – a massive incursion on property rights – and the Clean Power Plan, and he has signed legislation to remove requirements of the Dodd-Frank Act.

He has remade American trade, moved the U.S. embassy in Israel to the capital of Jerusalem – a promise the last five presidents made but did not deliver on – and has made historic inroads with North Korea.

Trump said at the UN that "America's economy is booming like never before."
Those two links in McNicoll's rebuttal are to the same place: a document from the Trump White House titled "President Donald J. Trump's 500 Days of American Greatness." Combined with that final statement, McNicoll is asserting that whatever Trump says must be true because it comes from Trump.
McNicoll later complained:
Kessler again incorrectly savaged Trump over the American Jobs and Tax Cuts Act.

"We have passed the biggest tax cuts and reforms in American history," Trump said at the U.N.

"Trump loves this line so much he has said it more than 100 times," Kessler wrote. "But it's not true. His tax cut ranks eighth when measured as a percentage of the size of the economy."

But when measured in whole dollars returned to the people from Washington, it is the largest cut ever – and whole dollars is at least as legitimate a statistic for this as percentage of the size of the economy. The Post simply refuses to acknowledge Trump's success in this matter.
But is it, Brian? It seems you want to cling to the whole-dollars statistic only because it makes Trump look good. In other words, Nicoll is the one who's engaging in partisan bias by cherry-picking statistics.
That's hardly the way to claim that someone else is engaging in "clear bias," as the graphic from AIM's new rating system insists Kessler did.
Posted by Terry K. at 7:58 PM EDT