MRC Thinks Partisan Fox News Anchor Is 'Respected'
Topic: Media Research Center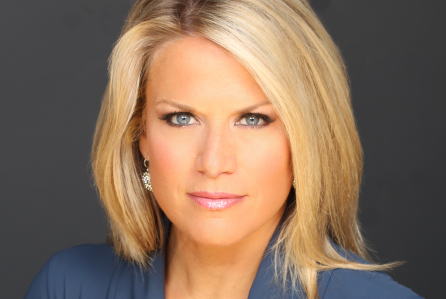 It's a sad sign of the right-wing media bubble the Media Research Center lives in that it considers every Fox News anchor (who isn't named Shepard Smith, that is) to be an unchallenged paragon of fairness and accuracy.
We saw that again in a Sept. 26 MRC post by Nicholas Fondacaro, who was upset that NBC's Chuck Todd pointed out that Suypreme Court nominee Brett Kavanaugh's softball interview with Fox News' Martha MacCallum called into question his professed desire to be neutral and impartial, adding, "It was jarring to see him not even sit in front with the Fox News journalist, but with one of the opinion show hosts." Fondacaro huffed in response that this was "a cheap shot at the respected Martha MacCallum."
Fondacaro never explained on what planet outside his right-wing bubble MacCallum is considered "respected." Indeed, a fiew days before her interview with Kavanaugh, MacCallum was openly advocating for him, complaining: "'Sickening' was the word I heard most often this weekend to describe what is happening. Innocent until proven guilty is how we do this in America." She also mouthed a Republican talking point on Kavanaugh by complaining, "Senate duty to advise and consent has become 'Search and Destroy.'" And her interview with Kavauaugh was such a softball endeavor that she ignored several crucial issues surrounding the allegations against him.
Indeed, MacCallum has a long history of using her presence on Fox News to advocate for conservative and Republican policies. Apparently, that bias is what makes her "respected" in Fondacaro's bubble.
Posted by Terry K. at 8:38 PM EDT