WND Promotes Crazy Lawsuit, Hides The Craziness
Topic: WorldNetDaily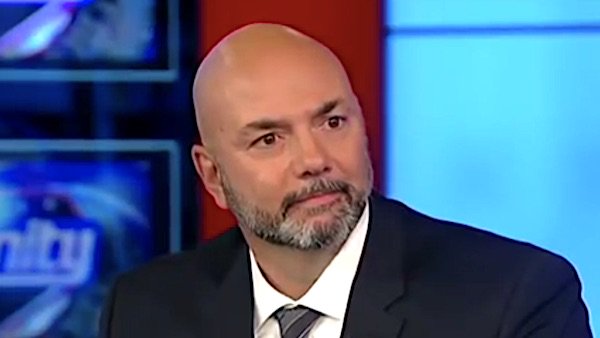 In 2016, WorldNetDaily provided damage control for author Gary Byrne, a former Secret Service officer whose then-new book making dubious, tawdry claims about the Clintons was falling apart as it was debunked as the work of a low-level agent who could not have known the things he claimed, who made claims that differed from those he testified to under oath as part of Kenneth Starr's investigation, and denounced by the Association of Former Agents of the United States Secret Service as eroding the trust between the Secret Service and those it protects.
WND is giving a boost to Byrne again in a July 1 article about his latest venture:
Former Secret Service agent Gary Byrne has filed a mega-RICO civil lawsuit against Bill and Hillary Clinton, their foundation, John Podesta, Media Matters, David Brock and even George Soros charging they are involved in an epic criminal conspiracy against him because of his role in the impeachment and his authorship of a tell-all 2016 book called "Crisis of Character: A White House Secret Service Officer Discloses His Firsthand Experience with Hillary, Bill, and How They Operate."

But he'll have his work cut out for him. The judge assigned to the case in D.C. District Court, Paul L. Friedman, is a Bill Clinton appointee.

Byrne asserts, among other charges, he was the victim illegal domestic and electronic surveillance at the hands of the conspiracy – especially leading up the 2016 election.

[...]

"For the past decade in which relevant predicate acts were corruptly carried out by the named defendants as 'payback' for Plaintiff Gary Byrne's role in the Clinton impeachment and his status as a 'Clinton enemy' (for his temerity in telling the truth concerning obstruction of justice and gross abuse of power), along with their corrupt surrogates and collaborators (referenced individually and collectively as the 'Enterprise'), David Brock and William and Hillary Clinton have been synonymous with criminal behavior, malicious baseless attacks (using mainly the illicit and vicious defamatory tactics against perceived political enemies (like Officer Gary Byrne, the Plaintiff here) of those willing to compensate participants like Brock) – and coordinating by mail and wire to violate myriad Federal and State laws in the exploitation of Enterprise nonprofit entities they use for purely partisan purposes," Byrne says in his summary of the case.

The Clintons and their associates, Byrne says, have effectively run what amounts to an organized crime syndicate.

"This is sedition, bordering on treason, and patently illegal," Byrne concludes.

He's suing for more than $1.5 billion in damages for alleged violations of nearly 500 statutes.
The article is very light on details about what, exactly, Byrne is alleging. Perhaps because its link to the lawsuit is behind a paywall and WND's current precarious financial situation doesn't allow WND to spring for the cash to actually see it. But it may also be that the lawsuit is so crazy even other right-wing outlets are dubious about it.
The Daily Caller reports that "Among the many charges that appear in the at times almost incoherent filing is the charge that a criminal syndicate involving the Clintons, David Brock, Donna Brazile, and George Soros murdered Seth Rich." And the Western Journal/Conservative Tribune called the lawsuit "curious," adding that "there's more than a soupçon of the conspiratorial behind this." But it also added, like a good anti-Clinton obsessive: "Then again, this is the Clintons — and stranger things have happened."
As a side note, both of those articles appeared more than a week before WND's version, which shows the current decimated state of WND's journalistic capabilities.
So it seems WND is doing more damage control for Byrne -- this time by omission.
Posted by Terry K. at 12:52 AM EDT
Updated: Wednesday, July 18, 2018 12:55 AM EDT