WND Columnist Thinks Fringe Right-Wing Haters Are The 'New Punk'
Topic: WorldNetDaily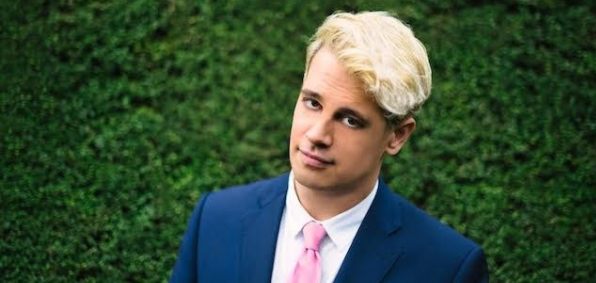 Andrew Thorp King's March 27 WorldNetDaily column is dedicated to promoting "new right" figures he desperately tries to portray as the "new punk":
Punk rock is not a style of music. Or a philosophy. Or a political ideology. Or a style of fashion.

Punk rock is a spirit.

A spirit that goes off road and carves its own path in accordance with the dictates of its authentic promptings.

A spirit that embraces the self-directed rugged ethos of DIY to crash through the gates long-held by outdated keepers.

And I believe its the same spirit that rejected the stale Republican/Democrat duopolized presidential candidates offered up in 2016 and drove a pitchfork into the establishment with the election of Donald J. Trump.

Trump may very well be our first punk rock president – a sentiment it seems Johnny Rotten may echo, having labeled Trump "a political Sex Pistol" who "terrifies politicians."

As former VICE co-founder, ex-punk rocker and CRTV host Gavin McGinnes proclaimed on his show "Get Off My Lawn," "The new right is the new punk rock."

I couldn't agree more.
King's misspelling of Gavin McInnes' name is a theme (as well as an indication of the current shameful state of the editing process at WND that they couldn't even be bothered to fix such glaring errors). And look who's at the top of his list:
1. MILO YOUNOPOLIS – Love him or hate him, the new right's most pronounced provocateur refuses to go away. Banned from Twitter. Fired from Breitbert. Book deals canceled. Events protested. Milo faces every wall by placing a bouncy trampoline in front of it. He pushes forward, continuing to speak his mind, staging book events and publishing not only his own book, but also those of other outlawed figures on the right, like Pamela Geller.
We weren't aware that endorsing adult sex with minors is part of the "new punk." Or writing a book so terrible his own editor trashed it. Or refusal to spell-check your work before submitting it for publication is also a punk ethic. (It's "Yiannopoulos," Andy.)
Another person whose name King couldn't bother to spell correctly appears as well:
6. GAVIN McGINNES – Witty, audacious and smarter than the average punk, the Godfather of Hipsterdom, Gavin McGinnes, embodies the true spirit of DIY punk rock individualism. Whether its mocking the doublespeak of pop culture, fighting the oxymoronic fascist bullies of antifa or promoting the virtues of fatherhood and entrepreneurialism, Gavin McGinnes expresses his conservatism while retaining the inherent punk rock ethos he grew up with.
Apparently, making racist comments and being a misogynist are "punk" now too.
King's list also includes Muslim-haters like Geller and Robert Spencer, right-wing street artist Sabo, Peter Thiel and Kid Rock, who stopped being anything resembling punk rock a decade or so ago.
Posted by Terry K. at 12:08 AM EDT