David Kupelian's Factual Fail
Topic: WorldNetDaily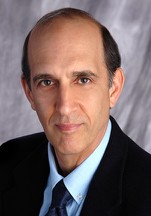 As a sidebar to the sparsely read Whistleblower magazine's theme of the month, "Why the Left Hates America" ("Christianity, the flag, free speech, being white – when did they become problems?") WorldNetDaily managing editor David Kupelian posted a March 18 column presented as "based on a speech David Kupelian recently delivered in St. Louis as the lead-off speaker at the Constitutional Coalition's annual conference" but also apparently appears in the magazine as well.And almost at the beginning, Kupelian shows he's willing to distort the truth:
A new California law, SB 219, signed into law by Gov. Jerry Brown, says you can be thrown into prison for 12 months for failing to use the correct transgender pronoun. That is, for refusing to use words that never existed before – newly created pronouns like co, en, ey, xie and yo, which correspond to dozens of new genders that also never existed before in human history, like genderqueer, pangender, hijra and genderfluid.
Kupelian is basically lying. As PolitiFact explained when others made the claim Kupelian is echoing:
There's no doubt conservative media groups wrote misleading and inflammatory headlines about California's LGBT Senior Bill of Rights. They seized on the small chance that one could face criminal charges for using the wrong pronoun to identify a transgender resident in a long-term care home.

But the headlines, and some of the articles that follow, don't fully explain the high bar necessary for criminal prosecution. Calling someone by the wrong pronoun would have to be repeated and willful, as some articles detail. But this action would also have to put a resident at risk of death or serious physical harm -- though at least one religious liberty group disputes that this would be necessary to bring criminal charges.

What seems clear is that in the overwhelming majority of cases, this would be treated as any other violation of the health and safety code at a long-term care center, such as violating a smoking ban, and punished with a fine.

While not without a sliver of truth, the claims by conservative groups clearly distort the penalty proposed for violating this part of the bill.
Nevertheless, Kupelian clung to this fiction, ranting later in his column: "When you're talking about putting people in jail because they refuse to enter into your delusional world wherein you're some gender that doesn't exist and they must use some pretend, unpronounceable pronoun – we are way beyond politics and into genuine madness."
The rest of Kupelian's column is his usual liberal-bashing claptrap, none of which is any different from the kind of content that nearly put WND out of business.
Posted by Terry K. at 12:51 AM EDT
Updated: Friday, March 30, 2018 8:55 AM EDT