MRC Bashes 'Black Panther' For Violence While Praising Violent 'Death Wish'
Topic: Media Research Center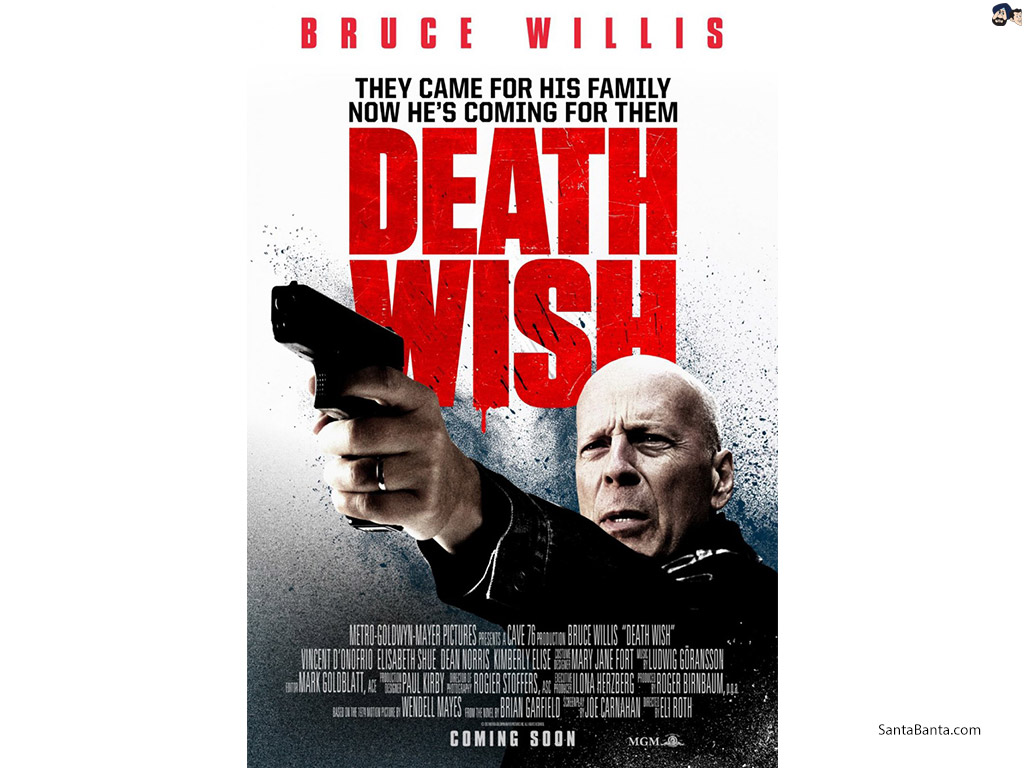 The movie "Black Panther" is near-universally beloved and highly rated -- except at the Media Research Center. Gabriel Hays found something to complain about in a Feb. 20 post:
Black Panther set box office records on its way to becoming "a watershed in cultural history of African Americans," wrote The Miami Herald's Leonard Pitts Jr. Yet, the movie was typical Hollywood – filled with violence, including 163 shootings, while Marvel stars call for gun control.

Lupita Nyong'o, who played Black Panther's love interest Nakia, advocated for gun control in the wake of the Orlando shooting. The actress posted a long message on Instagram, saying "most importantly, we simply need to put down the guns!" Other Marvel Avengers have weighed in as well. Captain America's Chris Evans has called for "common sense gun reform." And the Hulk, played by Mark Ruffalo, has criticized conservatives for giving thoughts and prayers, and not actively pushing gun reform.

This hypocrisy is unusually blatant even for the film industry. It doesn't matter whether the movie is Black Panther, Kingsman: Golden Circle or Gangster Squad. Hollywood promotes violence.
Hays did not document where his "163 shootings" stat came from, nor did he indicate he counted them himself.
A couple weeks later, however, Hollywood released another ultra-violent movie. But this time, the MRC was totally cool with that because it makes liberals mad, as Scott Whitlock gleefully details in a March 2 post:
Liberal film critics hate the new remake of Death Wish. They REALLY hate it. So much so that it sounds like NPR, New York Times and Los Angeles Times reviewers are sharing talking points. Or maybe it's just a lefty mind meld.

The Bruce Willis-starring film (opening on Friday) follows the template of the 1974 Charles Bronson action hit: Willis uses a gun (and other tools) to hunt down the men who murdered his wife and put his daughter in a coma.
While the MRC was eager to count (through some undisclosed method) every single time a gun was shot in "Black Panther," Whitlock is curiously silent about the amount of violence in "Death Wish." How violent? Movieguide, a conservative website that does tally such things, documents the atrocities:
Some extreme bloody violence includes some gunshots to the head with gun splatter, gunshots to the body, man staples a wound on his bicep, and a man's body is squashed by a car (very brief sudden image of that), and lots of strong violence includes gunfights, man hurts his hand, bullet ricochets on man doing target practice in his garage or a shed, point blank shootings, fighting, burglars with guns threaten two women, man beaten up, nightmares, implied shooting of two women in a house from outside the house (gun flashes are seen through the window), and operation scenes;
Movieguide also counts "At least 74 obscenities (many "f" and "s" words), three strong profanities, two light profanities, and an obscene gesture."
But as long as a movie sufficiently pisses off liberals, it can have as much violence as possible, according to the MRC.
Posted by Terry K. at 1:45 PM EDT