WND Gives Platform to Trump-Linked Pastor To Spin For The President
Topic: WorldNetDaily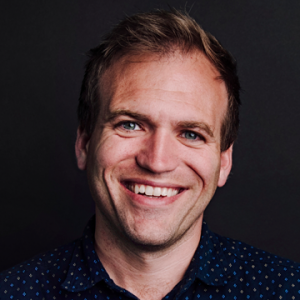 WorldNetDaily edidtor Joseph Farah says his website "has not been adversarial toward Trump" -- which, of course, is a massive understatement. WND is effectively a state media outlet that's so pro-Trump it's embarrassing (or would be if Farah and Co. had any sense of shame about its fake news-laden brand of journalism that has pushed it to the brink of extinction).
WND's Art Moore serves up another example of fawning pro-Trump coverage in a Feb. 27 article. Moore's goal here is to spin away the Trump administration's apparent elimination of the White House'soffice for faith-based initiatives, as well as the elimiation of the "Evangelical Advisory Council," about which Moore offers no details. Instead, Moore gives a platform to pastor and Trump backer Johnnie Moore to handwave it because there are so many Christians in the White House now it's not necessary:
His relationship is informal – interacting sometimes daily with the administration, he said, and about every four to six seeks directly with the president – and he sees advantages to that lack of structure.

"Based on my experience, this White House doesn't need to have a faith-based office in order to have a positive, open and productive relationship with the faith-based community," Moore told WND.

The issues discussed, he said, range from the "obvious," religious liberty and the sanctity of life, to the "less obvious," paid family leave and criminal-justice reform.

[...]

"This is an administration that wants our community not down the road meeting with staffers, but actually in the heart of the conversation," Moore said.

He said he personally has been in substantive meetings in the White House with a cumulative total of about 500 religious leaders.

"I'm not sure that many of those offices, over the course of previous administrations, have had so many meaningful and substantive interactions with religious leaders," said Moore.
Art Moore also gave Johnnie Moore an uncritical platform to explain away the seeming preponderance of conservative evangelical Christians hanging around Trump as well as Trump's alleged "personal faith and a deep respect for pastors."
Art Moore does not seek a reponse to any of Johnnie Moore's claims -- he simply presents them as irrefutable fact and not as spin from a pastor with an agenda.
This is the kind of biased reporting WND has done in the past and, depite its financial scare, intends to keep doing in the future. Which means WND ultimately may not have much of a future.
Posted by Terry K. at 12:12 PM EDT