CNS Managing Editor Falsely Calls Trump Dossier 'Fake' And 'False'
Topic: CNSNews.com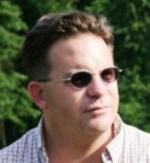 WorldNetDaily isn't the only ConWeb outlet reporting false information on the Christopher Steele dossier on Donald Trump.
In one of his rewritten Judical Watch press releases on Feb. 6, CNSNews.com managing editor Michael W. Chapman wrote:
The intelligence memo released last Friday showed that the Clinton campaign and the Democratic National Committee had paid a law firm that, in turn, paid a political research group, Fusion GPS, which then paid ex-British spy Christopher Steele who, in turn, paid Russians to provide political "dirt" on Donald Trump -- the false and salacious Trump dossier.

That fake document was then used by the FBI and Justice Department -- James Comey, Andrew McCabe, Rod Rosenstein, Sallie Yates, among others -- to obtain a FISA warrant to spy on Trump campaign adviser Carter Page.
Like WND, Chapman offered no evidence to back up his claim that the Steele dossier is "false" or "fake." (We'll concede "salacious.") Nor does Chapman quote anyone at Judicial Watch making such a claim.
Contrary to Chapman's false assertion, several parts of the Steele dossier have, in fact, been verified. Even the Republican House Intelligence Committee memo concedes that the dossier is at least "minially corroborated."
Nevertheless, Chapman asserted in a Feb. 14 article -- again, another Judicial Watch stenography effort -- that the dossier is "fabricated." He once again failed to offer any evidence of fabrication.
Still, he asserted that "The document has zero credibility and even then-FBI Driector James Comey testified before the Senate in 2017 that the dossier was 'salacious and unverified.'" In fact, Comey stated only that portions of the dossier were "salacious and unverified," not the entire dossier. He did not state that any of it was false or had "zero credibility."
Indeed, between this and his bogus story about Melania Trump ordering that the White House be exorcised before she moved in, the person with zero credibility here is Chapman.
Posted by Terry K. at 5:52 PM EST