Fake News-Generating WND Editor Cheers Trump Attacking 'Fake News'
Topic: WorldNetDaily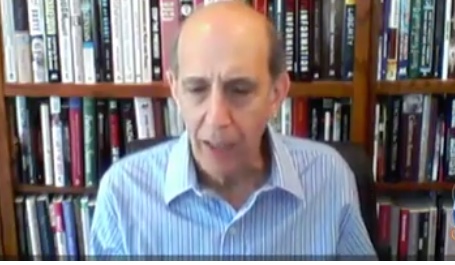 WorldNetDaily's Paul Bremmer writes fawningly about his boss in an Aug. 24 article:
"These are sick people," President Trump thundered during his Tuesday night rally in Phoenix. "If you wanted to discover the source of the division in our country, look no further than the fake news and crooked media. It's time to expose the crooked media deceptions and to challenge the media for their role in fomenting divisions, and yes, by the way, they are trying to take away our history and our heritage."

The crowd applauded wildly. This is the type of fighter Trump voters wanted when they elected him president, according to award-winning journalist and WND managing editor David Kupelian.

"Everybody's been afraid all my life of the news media – all the politicians, because they want to get re-elected," Kupelian said in an interview this week on "Caravan to Midnight." "Trump comes out and says, 'You're dishonest, you're fake news. No, I won't take a question from you; you're fake news. You're not fake news; you're very fake news.'

"Everybody loves that because it's a guy who's not intimidated by the news media."
Of course, the website of which Kupelian is managing editor is infamous for promulgating fake news, the fakest of which is its obsession with birtherism. Kupelian has apparently forgotten that he denounced those very same voters for that very act, insisting they purportedly did so "to absolve their guilt over our great national sin of slavery."
Kupelian also tried to defend Trump -- the man for whom he sold out any moral principles he claimed to have because wanted to be on what he hoped would be the winning side -- against accusations of racism and, by extension, the idea that there's still racism in America:
"For God's sake, America is the least racist nation on the face of the Earth and the least racist nation in all of history," Kupelian said. "The great American middle class bought into Martin Luther King's dream of a colorblind America. … The vast engine of America, the great middle class, changed its mind, basically, on segregation in one generation, and we got rid of it legally but also in our culture. And the proof of that – we elected a black guy twice as president.
Kupelian apparently also forgot that his website tried to smear and denigrate that "black guy" at every opportunity, including likening him to Hitler and the Antichrist -- or that his top boss, Joseph Farah, refused to acknowledge Obama was ever president. It's likely that race played some role in WND's vicious campaign of hate against Obama.
Posted by Terry K. at 1:53 AM EDT