WND's Hohmann Tries to Troll A Muslim Candidate
Topic: WorldNetDaily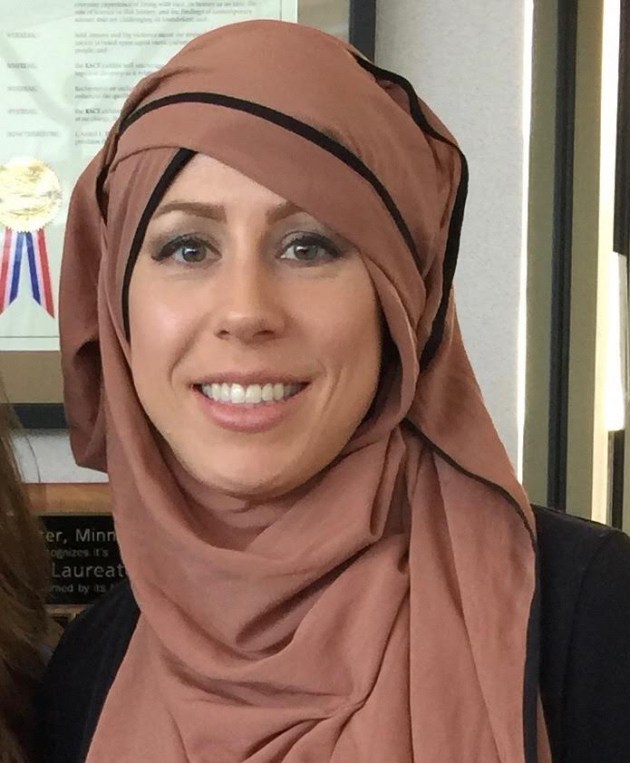 Muslim-hating WorldNetDaily reporter Leo Hohmann is particularly prone to going into freakout mode when he writes about Muslim politicians. And he does exactly that in an Aug. 13 WND article.
This time, the subject of Hohmann's ire is Minnesota's Regina Mustafa, who is "trying to become the first Muslim woman elected to Congress." After playing the usual guilt by association for having started a community interfaith dialogue group with the help of the Council on American-Islamic Relations -- which he smears as "a Hamas-tied Muslim Brotherhood front group which operates with impunity inside the United States, even though the extremist Brotherhood has been banned as a terrorist organization by several Arab countries" -- Hohmann gets onto the business of hurling increasingly biased and loaded questions at Mustafa. She eventually figures out Hohmann was trying to play gotcha and she ends the interview, which of course makes him even more incensed:
Despite her work on interfaith issues, Mustafa was not open to discussing her personal faith. WND asked what attracted her, as an American woman, to Islam and why she converted.

"How do you know I converted?" she asked.

WND told her it was just a guess, since she doesn't appear to be from the Middle East or other regions where Islam dominates.

"I did convert," she said. "I just don't see why that question has anything to do with my campaign, if I was raised with a certain religion or not I just don't see that as pertinent."

WND asked Mustafa why Muslims tend to persecute Christians in almost every Muslim-majority country.

"I think that's a gross generalization," she said.

WND asked her which Muslim-majority country would be the most welcoming of Christians.

"Oh Turkey, Malaysia, Indonesia, I have Egyptian friends who are Coptic Christians," she said.

All of those countries have blasphemy laws where it is illegal to criticize Muhammad, Allah or Islam.

In fact, it was reported Friday by the Investigative Project on Terrorism that Malaysia has initiated a police program of "hunting down" non-Muslim "apostates" and assigning them to re-education camps designed to "fix" their faith.

Mustafa did agree that some Islamic states such as Saudi Arabia needed to loosen their restrictions on other faiths, although she denied that it's illegal to own a Bible in Saudi Arabia and said freedom of worship is allowed "in compounds," where international workers live.

When WND asked her to provide information and facts to support the open expression of Christianity in Saudi Arabia, she abruptly ended the interview and hung up.

WND hadn't even gotten to these other pertinent questions:

If elected, will you renounce the extremist Muslim Brotherhood?
Will you renounce Shariah law and place the American Constitution above all other forms of law?
Meanwhile, Mustafa has been receiving death threats because of her candidacy. Hohmann apparenlty didn't think that was a "pertinent question" to bring up with her.
Needless to say, the comment thread on Hohmann's article is bursting wiht anti-Muslim vitriol, calling her a "MUZZY PIG" and "a poster girl for everything wrong with America" who "doesn't believe in freedom" and whose children are "future jihadists." Plus, there's the implicit death threat from one commenter declaring that "all muslims - ALL - need to be removed from wherever they infest" and another saying "they are an enemy of the constitution they should be killed."
WND is apparently totally down with such threats -- the death threats have remained live on the comment thread five days as of this writing. We'd complain about WND's sloppy comment monitoring system (we've been banned for pointing out WND's bias, but death-threat issuers get to post with impunity), but holding Muslims up for attack by its readers is Hohmann's job, after all.
Posted by Terry K. at 10:52 AM EDT