Kupelian's Idea of 'Truth' Is Mostly LGBT-Bashing
Topic: WorldNetDaily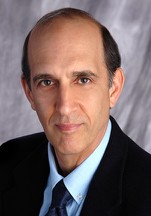 We've already highlighted the May 3 article marking WorldNetDaily's 20th anniversary in which WND managing editor David Kupelian glossed over WND's foundational link to accused cult leader Roy Masters. But there's another statement by Kupelian in that article that's worth noting:
Kupelian praised WND for its willingness to acknowledge truths that can be difficult for other news outlets to swallow.

"I'm a 35-year journalism veteran, but in today's world, how many news organizations would I want to work for? Not too many," he declared. "Most – not just 'mainstream' organizations, but even, frankly, many 'conservative' or 'alternative' news outlets – shy away from acknowledging politically incorrect truths that a generation ago were obvious to almost everyone. Hard-core, provable truth like, for example – Islam is not a religion of peace and never has been; homosexuality is a sin and a disorder; transgenderism is a mental illness and delusion, and so on – is increasingly indigestible to most in the news business.
No, Mr. Kupelian, those things aren't "hard-core, provable truth." They are ideologically driven, biased opinions based on hate. Just because you think they are "truth" does not make them so.
This underscores that WND has never been about what most sentient beings would call "truth" -- it's about pushing an ideology. That Kupelian apparently doesn't understand the difference tells you all you need to know about WND's utter lack of veracity and reliability.
Posted by Terry K. at 2:28 PM EDT