WND Finds A Limit To Its Trump-Fluffing With Syria Attack
Topic: WorldNetDaily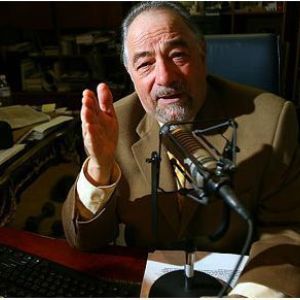 The Media Research Center wasn't the only Trump-fluffing ConWeb outlet to find a limit for their love for Donald Trump in his missile attack on a Syrian military base in retaliation for the poison gas attack on civilians.
WND first gave a space for far-right radio host Michael Savage to go into freakout mode:
"Do you want war with Russia, all of you idiots, all of you fools who are pounding the war drums?" Savage said Thursday afternoon.

Calling himself a "conservative peacenik," he said Democrats "have been poking the Russian bear since Trump won the election."

"The constant accusations of them fixing our election is not making them friendly towards us in the least. And why are they doing it? Because Trump said he could work with them?"

But Savage said it "doesn't stop there."

"People in Trump's own sphere are turning him towards the beating war drums," he told his listeners. "Dems and the establishment GOP both handcuffed loyal Trump advisers like (Attorney General) Jeff Sessions, and now (House Intelligence Committee Chairman) Devin Nunes, to take themselves out of any investigations on the Russia conspiracy. Steve Bannon, a close adviser, is asked to step down from his NSC (National Security Council) role.

"Trump's War" is available — autographed by Michael Savage — at the WND Superstore!

"Who got to you, Mr. President? Who is whispering in your ear and could have made you make this dramatic of a change towards Russia in just three days?" he asked.
WND editor Joseph Farah followed up with a column declaring: "I strongly disagree with President Trump's decision to attack Syria. For starters, I don't see any proof that Syrian President Bashar Assad was responsible for the sarin gas weapons detonation that prompted it." Farah is totally accepting Syrian dictator Bashar al-Assad's claim that "denied it was his intent to kill civilians. Instead, he claims a bombing run to destroy a depot of ISIS sarin agents was the plan" at face value, adding, "Could it be true that the dispersion of the sarin agent was a mistake? Why not at least investigate the claim? The Trump administration says it has compelling video to make the case. Why not release it publicly?"
WND columnist Craige McMillan followed up by suggesting that the NSA is lying to Trump by blaming Assad for the gas attack because "The Deep State pledges allegiance only to itself. Nothing would please its allies more than to embroil America in another war."
WND also documented columnist Pat Buchanan lamenting (to Michael Savage, natch) that Trump "reacted emotionally, ineffectively and also unconstitutionally."
WND even did an unusually balanced article on the conflict among Trump's supporters. Which means WND can write balanced journalism if it actually cares to do so. Most of the time, however, it doesn't.
Posted by Terry K. at 12:58 AM EDT
Updated: Wednesday, April 12, 2017 8:50 AM EDT