MRC Is In Full Trump Campaign PR Mode
Topic: Media Research Center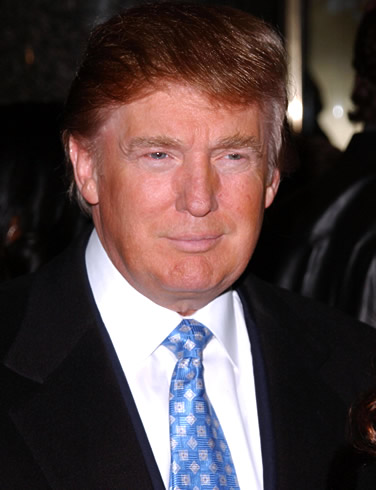 In addition to outright denying that Donald Trump should be held accountable for his lies, the Media Research Center is fully on board the Trump campaign in order to spin his record.
In a July 6 post, Nicholas Fondacaro pushed back on protests over how Trump used bankruptcy proceedings at his Atlantic City casinos to avoid taking a personal financial hit on the casino's problems, complaining that the media "parroted Clinton's attacks on Trump and talked about Trump's bankrupted casinos as if they were the only casinos to have closed":
But the truth is, Trump's casinos were not the only ones to shut down. Four of the city's 12 casinos closed in 2014 after they all saw their incomes plummet by 50 percent in eight years. And in December 2015 CNN Money reported that, "three of the remaining casinos are "already on the brink," with the Trump Taj Mahal, Caesar's and Bally's having filed for Chapter 11 bankruptcy protection." Atlantic City as a whole was so bad the state government was forced to restructure how the casinos payed taxes.
That's true but mostly irrelevant. As the New York Times reported, Trump made little effort to invest in the city where his casinos were or even do much reinvestment into his casinos, pulling his casino profits out of the city to put into his Manhattan real estate. Trump's manipulations over the nearly 30 years his casinos have been in Atlantic -- including three bankruptcy filings -- have been geared toward removing any personal financial responsibility for them while still reaping revenue from them, as others were left on the hook for the casinos' debts.
Clay Waters took the Trump apologist mantle in a July 9 post complaining about a New York Times' article on Trump's birther fixation in 2011. Trump tries to pretend that right-wingers-- and, thus, Trump -- had nothing to do with birtherism, narrowly focusing on how the birther claim originated with rogue Hillary Clinton supporters.
But Waters ignores that regardless of its origin, the birther movement grew almost exclusively due to right-wingers who hated Obama, like Trump. The MRC itself was not immune to promoting birtherism, and it only aggressively denounced birthers when they started going after Ted Cruz.
These are the kind of deflections and spin you'd expect to see from campaign spokespeople. Hopefully Trump is paying the MRC accordingly for its PR work.
Posted by Terry K. at 1:58 PM EDT