At Lawyers' Apparent Demand, WND Disappears Anti-Vaxxer Angle To A Story
Topic: WorldNetDaily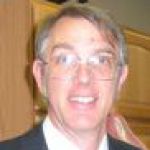 Bob Unruh writes in a May 11 WorldNetDaily article:
Lawyers representing a Pennsylvania mom and dad whose newborn daughter was confiscated – reportedly without reason – when she was born are arguing a trial is needed in the case to assign liability, injury and damages.

The case developed a few years back when the social worker, Angelica Lopez-Heagy, came to the new mom's hospital room and announced she was investigating.

When the mom wanted to know the allegations, Lopez-Heagy refused to answer, and when the mom said she couldn't answer without knowing what was happening, the social worker called police and took custody of the newborn.

A judge returned custody to the parents within a day, but officials with the Home School Legal Defense Association have been fighting for the parents' rights since then because of the egregious nature of the constitutional violations.

"The parental rights of Mr. and Mrs. Ferris were violated the day they lost custody of Annie," the organization said Wednesday in a statement online. "HSLDA hopes this lawsuit will bring justice to the [Scott and Jodi] Ferris family and lead to more government officials protecting parental rights rather than trampling them."
But Unruh is hiding an important aspect to this story -- and he is deliberately doing so. How do we know? Because Unruh included it in his first report on the case in 2012. See if you can spot it. Hint: this article is headline "State confiscates newborn over vaccinations":
An organization that routinely deals with homeschooling issues across the U.S. and around the globe is taking on a case of parental rights because the circumstances – a social worker calling police over a newborn's shots – is just too egregious to let pass.

[...]

[HSLDA chairman Michael Farris] said among the issues in the case: social service workers who called police when a new mother wanted tests before authorizing shots for her child, a hospital that ejected the new mom from its property over the issue, a social service "investigation" into the birth, and others.

[...]

The mixups just wouldn't quit. When Jodi said she was cooperating, the social worker implied the issue was Jodi's refusal to consent to a vitamin K shot for the baby.

"Jodi replied that no one had asked her about such a shot. Moreover, she had overheard hospital staffers saying that they had already given Annie such a shot," the report said.

Then, when Scott left the hospital to tend to their older children, hospital officials demanded permission to give Annie a Hepatitis B shot.
In other words, it appears this is all about anti-vaxxers upset that the hospital tried to do the right thing in the face of unreasonable parents. WND loves pushing anti-vaxxer claims, after all, so it would love this story. Plus, WND loves the HSLDA, as you'd expect from a "news" organization run by homeschoolers, and the HSLDA's Farris founded homeschooler-friendly Patrick Henry College, where at least one child of WND editor Joseph Farah attended school (who just happened to write a fawning profile of Farris for WND in 2009).
Needless to say, Unruh mentions none of these conflicts of interest in his articles on the case.
Because Unruh is a lazy reporter, the 2012 story is effectively a rewritten HSLDA press release. It seems that Unruh is again following HSLDA orders; its current press release on the case, like Unruh's current article, mentions nothing about vaccinations and shots.
So in the tank for the HSLDA is Unruh, in fact, that he makes no effort whatsoever to even seek out the other side of the story; he simply adds at the end, "The hospital and social worker's agency in Pennsylvania previously declined to respond to WND requests for comment."
Such lazy stenography designed to promote the editor's buddies is just another reason why WND has no credibility.
Posted by Terry K. at 12:48 AM EDT