Irony: Rabidly Anti-Hillary WND Questions Newspaper's Focus on Trump
Topic: WorldNetDaily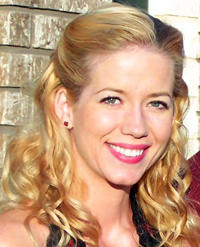 The headline of Chelsea Schilling's May 11 WorldNetDaily article screamed: "Amazon CEO orders 20-man army to dig up dirt on Trump." In it, she ranted:
Amazon.com CEO Jeff Bezos, who is also a Democratic Party donor and controls a personal investment firm that owns the Washington Post, now has an army of 20 newspaper staffers to scour Donald Trump's life for any dirt they can find on the presumptive GOP nominee.

"There's a lot we don't know," Washington Post Associate Editor Bob Woodward told the National Association of Realtors Convention in Washington on Wednesday. "We have 20 people working on Trump. We're going to do a book. We're doing articles about every phase of his life."
But there's one major error here: At no point does Schilling prove, let alone state, the headline's contention that Bezos personally ordered a "20-man army" to report on Trump.
WND has admitted the error by changing the headline to refer to "Amazon CEO's newspaper" and removing the false reference to Bezos. But the original, false headline remains in the article's URL.
Schilling pushed her luck in an article the next day by harrassing the Post directly:
WND asked the Washington Post: "Exactly how large is the team your paper has tasked with thoroughly investigating Hillary Clinton's background and associations? Are there at least 20 people tasked specifically with digging through her past and finding details in 'every phase' of her life?"

Washington Post Vice President of Communications and Events Kristine Coratti told WND that Woodward was referring to a large team of two-dozen reporters and researchers working on "a special book project" examining Trump's life.

Why a book on Trump and not Hillary and her 22 biggest scandals?

"[W]e have years and years of reporting on Hillary Clinton to draw from, including her last presidential campaign, her time as secretary of state, and her position as U.S. senator," Coratti explained. "Because Trump's involvement in political life is far more limited, the Post newsroom decided to embark on a book as a special project. In order to complete the book in a timely fashion, reporters from throughout the newsroom have been assigned to work for a brief period on particular aspects of his life and career."

Coratti claims the Post has the "same number of people" on staff investigating Trump and Clinton for its news coverage. She said the Post is planning a series on "the life and career of Hillary Clinton," which "launches in just a few weeks." Coratti wouldn't provide any further details about the upcoming series.

So WND asked if she could point to any investigative stories on Hillary's past that the Post team has published in the last month.

That's when Coratti stopped responding to WND's requests for comment.
Of course, as we've documented, WND's big list of 22 Hillary "scandals" (which actually includes 23, but who's counting?) are mostly bogus accusations trumped up over the years by WND and other right-wing media.
We figured two can play this game, so we emailed Schilling (and cc'd her bosses, Joseph Farah and David Kupelian), pointed out WND's anti-Hillary jihad and basically asked the same questions of WND that she asked of the Post:
How many WND employees are investigating the background of Clinton? Is there a comparable number of WND employees investigating the background of Trump?
Will WND give the numerous scandals in Trump's background the same prominence as "Hillary and her 22 biggest scandals"?
How many Trump articles at WND in the past month fall under the category of "somewhat like campaign promotions," versus those that take an investigative look into his background?
Can WND point to any investigative stories on Trump's past by its reporting team it has published in the past month?
Needless to say, Schilling, Farah and Kupelian all failed to respond -- perhaps because they know they have no intention whatsoever to subject Trump to the same scrutiny as Clinton. Remember, Kupelian has abandoned his sense of morality to back Trump, and candidates endorsed by WND management get a free pass from the operation.
But it looks like we got our answer anyway in the form of an unbylined May 14 article proudly proclaiming its anti-Hillary jihad and declaring that "It's time to arm yourself with the facts about Hillary Clinton." The article then lists all the extant and promised WND-produced books, magazines and secretive smear operations, and for good measure throws in an anti-Hillary book by notoriously unreliable author Ed Klein. So, actually, not a lot of facts involved here, given WND's utter lack of credibility.
The article concludes:
That's our essential guide to the truth about Hillary.

There's not much time left to get informed and help inform others.

Use these tools to get the word out – and save America from a fate worse than death.

"We've been investigating her longer than the Justice Department," said Farah. "But time's running out to get the word out to the public. We've documented the case against her. We will continue to do so – with far more coming. But we need a little help from our friends to get the word out on a very tight deadline."
Not a word about WND's Trump investigative efforts. No sense talking about something that doesn't exist, right?
Posted by Terry K. at 12:25 AM EDT