MRC's Double Standard on Obituaries
Topic: Media Research Center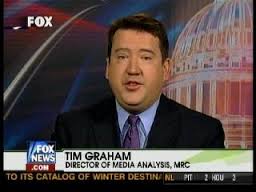 The Media Research Center has a double standard on what should appear in a person's obituary (just has it has as double standard on everything else).
In a June 8 NewsBusters post, Tim Graham complains that "The loving eulogies for Sen. Frank Lautenberg, heavy on the praise for curbing teenage drinking and in-flight smoking, have obscured just how sleazily he regained office in 2002." But that's followed by an admission that New Jersey Supreme Court unanimously ruled that the Democratic Party could replace scandal-tarred Robert Toricelli on the general election ballot with Lautenberg.
However irregular and unorthodox it may be, the replacement of Torricelli with Lautenberg was done legally and approved by New Jersey's highest court, ruling that state law did not prohibit such a switch.
Somehow, we don't think that Graham would call the U.S. Supreme Court's ruling in Bush v. Gore to be "sleazy" since it produced his desired outcome.
The MRC previously complained that the obituary of the founder of Cracker Barrel restaurants included too much sleazy behavior by mention the chain's historyof anti-gay discrimination, and it thought that the media reporting on the death of Christopher shouldn't have mentioned his scathing criticism of Mother Teresa -- arguably the most notorious thing he ever did -- and instead highlighted how he flipped off the audience at Bill Maher's TV show.
Posted by Terry K. at 11:58 AM EDT