WND Columnist Seems To Think Only Americans Should Be Allowed To Play Baseball
Topic: WorldNetDaily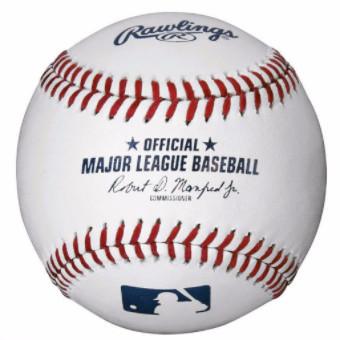 Yes, Andy Schlafly really does complain there are too many foreigners playing baseball in his May 1 WorldNetDaily column:
Baseball has been in a slow slide in fan attendance, and the dismal attendance last year was the lowest in 15 years. But the particularly poor start this year should spark some soul-searching about what has happened to our national pastime.

The rules of baseball have not significantly changed over the past century, but the players certainly have. Today baseball has become a sport for foreigners playing on workers' "P-1" visas, which are every bit as objectionable as the "H-1B" visas Phyllis Schlafly and other Trump supporters have complained about for years.

Roughly a quarter of Major League Baseball consists today of foreign-born players, and an even higher percentage of foreigners have flooded the minor leagues. Today, some minor league rosters look more like a World Cup soccer team than a baseball squad.

Owners have figured out that they can sign foreign players to smaller bonuses, and have greater strings attached, rather than give nice contracts to American youngsters. The foreigners do not play baseball any better than Americans, and few of the foreign players are genuine Hall of Fame candidates.

In sharp contrast with a quarter-century ago, every baseball team today has a high-paid foreign player. Free traders brag about this as a model that Americans should imitate in other industries, but the reality is that fans prefer rooting for hometown heroes like Lou Gehrig, who grew up in New York City, played baseball for Columbia University and then became the "Pride of the Yankees."

[...]

Jackie Robinson, and Willie Mays and Hank Aaron after him, inspired a generation of young African-Americans to become baseball stars like them. That motivation is gone today with the deluge of foreign players on P-1 visas, and without enough black baseball stars hardly any young African-Americans play the sport anymore.

While major league teams have an oversupply of foreign players, and even more in the minor leagues, nearly one-third today have only one black player on their roster. Last year there were fewer black players in Major League Baseball than 1958, shortly after Jackie Robinson retired.

[...]

Baseball was a fabulous way to inspire multiple generations of boys to play a healthy game that emphasizes the virtues of teamwork, patience, discipline and following rules. But something is lost in the translation, and the motivation is lost, when the visa program is abused to reward foreigners rather than American youth.
Actually, Major League Baseball is a meritocracy in which the best players play no matter where they're from.
One gets the impression that 50 years ago, Schlafly would be complaining there were too many black players in baseball.
Posted by Terry K. at 9:48 PM EDT