WND, Newsmax Attack Early Voting
Topic: WorldNetDaily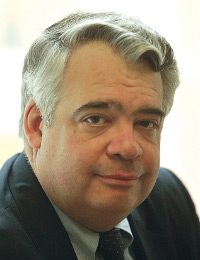 One of the ConWeb's final attacks before the election was against the idea of early voting.
A Nov. 5 WorldNetDaily article by PR guy Paul Bremmer quotes WND author Daniel Horowitz bashing early voting as "unfair and unconstitutional" and, perhaps more importantly, allegedly benefits Democrats:
Not only does early voting tilt the playing field, but it is unlawful, according to Horowitz. Article II of the Constitution gives Congress the power to set a day for electing the president, and it mandates that day "shall be the same throughout the United States."

In 1845, Congress designated the first Tuesday after the first Monday in November as Election Day for the presidency. In subsequent years Congress enacted laws stating that elections to the U.S. House of Representatives and Senate should be held on the same day.

"While many delegates to various state conventions objected to any federal control of elections, it was very clear that the Constitution had indeed vested Congress with the power to create a single election day," Horowitz asserted. "Ever since the Presidential Election Day Act set that date as 'the Tuesday after the first Monday in November,' it's hard to see how a state holding multiple election days for in-person voting – without any excuse – is not a violation of this law, at least in spirit."

[...]

The whole system benefits Democrats, according to Horowitz, because they almost always take the lead in early voting.

"It's no coincidence that the electoral map substantially shifted in favor of Democrats beginning in 2008 when early voting first became a significant factor," Horowitz noted. "As has been the case over the past decade, preliminary estimates of early voting turnout show a significant advantage for Democrats. Reporter Jon Ralston predicts that based on early voting, Hillary has a near-insurmountable lead in the critical state of Nevada."

Early voting also invites corruption and fraud by making it easier for one person to vote multiple times. The Daily Signal reported recently on eight cases of voter fraud that have happened before Election Day.

[...]

"The trend for early voting is only getting worse," Horowitz warned. "Democrats are seeking to expand the days, hours and locations of early voting at every turn. In the states where they are out of power, the courts have enacted their early voting agenda for them. With modern communication and transportation, it is easier than ever to register to vote and cast a ballot or request and send back an absentee ballot if one is unable to vote in person on Election Day.

"If a single election day was good enough for our first two centuries when it was harder to travel or communicate, it should certainly work for us today."
In a Nov. 6 Newsmax column, John Gizzi turned to quoting conservative icon William F. Buckley to attack "easy voting," including early voting, because in Buckley's words, "not everyone should vote":
These "early voters" have taken advantage of laws in 38 states that permit voting at certain hours in the days preceding Election Day. Freed from facing the discouraging prospect of a time-consuming wait in line at the polls, the argument goes, people who might just pass on their right to vote will be more inclined to exercise that right.

But this raises the argument of whether the proposition that everyone should vote has merit.

One who argued that it did not was the late William F. Buckley, Jr., founder and editor of National Review and a towering figure in modern conservatism.

"I do not believe that everyone should vote," Buckley wrote in a syndicated column on February 18, 1964, "Everyone should have the right to vote whose record of accomplishments more or less suggest that he attaches an importance to the vote that goes beyond his immediate self-interests."

[...]

Means of making voting easier, he argued, "Are tilting us further along in the direction of a thoughtless democracy in which people are increasingly encouraged to vote for the sake of voting."

Almost foreseeing "early voting," Buckley warned that "the next step, of course, will be to deplore the undemocratic inconveniences involved in going all the way to the public booth to cast the vote. At that point, no doubt, AT&T will no doubt come to the rescue, and will contrive a system by which we can all vote over the telephone."
UPDATE: Another Newsmax article touts Dick Morris attacking early voting as "a scheme to commit voter fraud" because "You get a bus full of people or you go into a nursing home and you carry around a petition and people sign and they vote," and "you can eliminate the secret ballot and basically pay people to vote."
Posted by Terry K. at 12:48 AM EST
Updated: Wednesday, November 9, 2016 11:23 AM EST