Yes, Noel Sheppard Is Using 'OH SNAP' In A Headline
Topic: NewsBusters
Is Noel Sheppard a sassy black woman in disguise? Or has he watched too many bad sitcoms?
We're not sure, but the factually challenged NewsBusters associate editor highlights an insult of Nobel-winning economist in a Dec. 9 post under the headline "OH SNAP."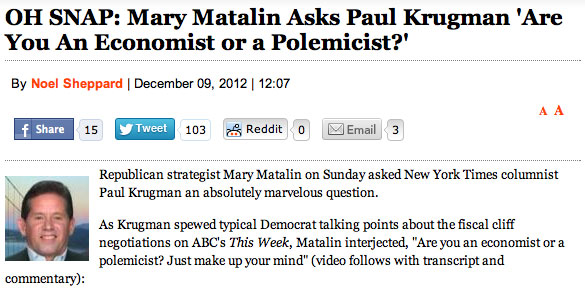 Perhaps we can look on the bright side: At least he
didn't use
"schools" or "smacks down."
Posted by Terry K. at 2:44 PM EST