CNS Attracts Obama-Hating Racists
Topic: CNSNews.com
CNSNews.com, as we've detailed, is rapidly turning itself into a flytrap for racists, misogynists and homophobes -- something editor in chief Terry Jeffrey seems to be actively trying to make happen.
We see this again in a June 24 article by Jeffrey on President Obama marking the 40th anniversary fo Title IX , a federal law barring discrimination in education. The headline on Jeffrey's article indicates the Obama-hate he brings to it: 25% Fewer Men Than Women Graduate College; Obama: It's 'A Great Accomplishment ... For America'."
Jeffrey's readers respond to his hatred -- oh boy, do they respond. The comment threads contain the usual misogynism one can expect in an article about giving women equal rights, with a bit of conspiracy theorizing blaming the Rockefellers for feminism: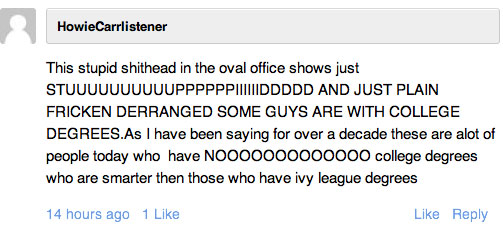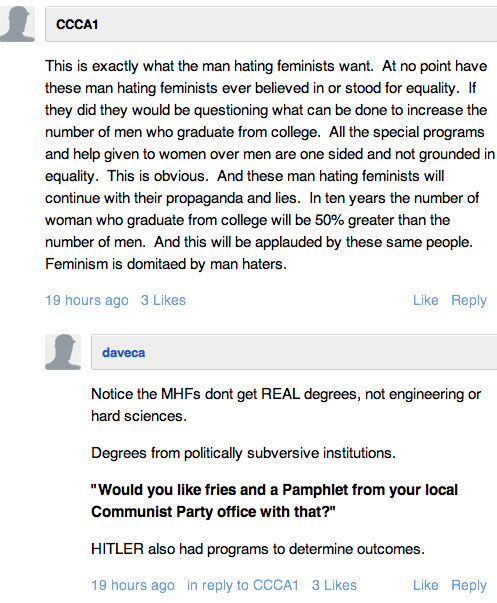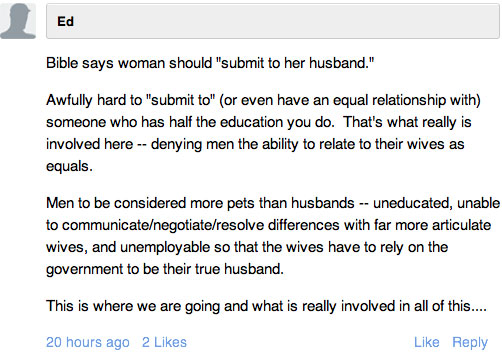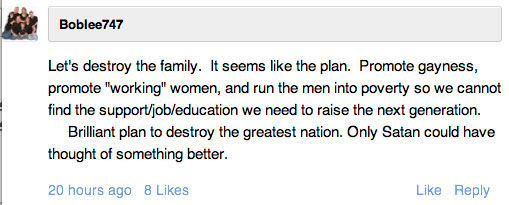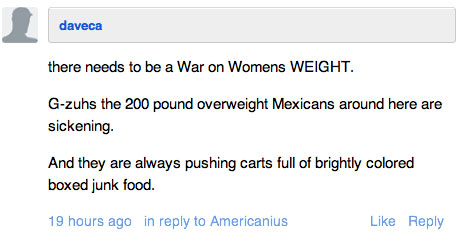 Jeffrey also managed attract a couple of outright racists to his thread, who call Obama an "African chimp" and a "dark-skinned baboon":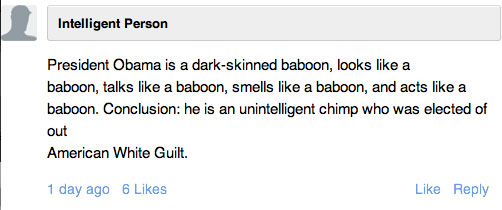 The fact that such offensive statements have remained posted in the thread for at least a day after they were posted -- not to mention the number of "likes" those comments received -- shows that CNS doesn't care about the kind of readers it attracts. It certainly doesn't mind that such hateful people like its website.
Posted by Terry K. at 2:49 PM EDT