MRC Double Standard On Traumatic Testimony
Topic: Media Research Center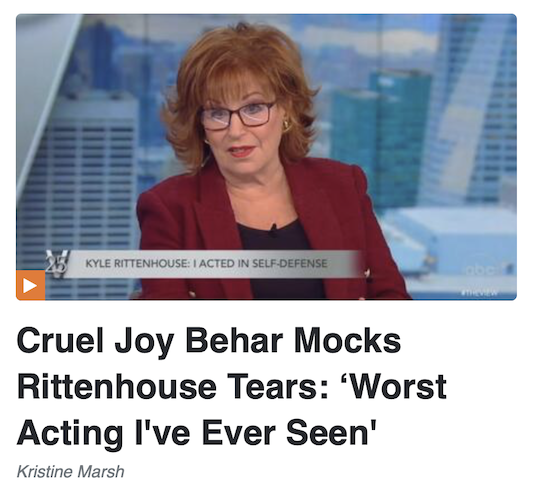 The Media Research Center got mad that Kyle Rittenhouse's crying at his trial for killing two people was mocked:
Similiarly, in a Dec. 20 post, Mark Finkelstein complained that MSNBC commentator Elie Mystal commented on the case of Kim Potter, a police officer on trial for killing a suspect with her gun when she claimed to have been reaching for her taser, and "rejected Potter's tears as phony during her testimony," complaining further thaot host Tiffany Cross "seconded Mystal's accusation that Potter was faking her tears."
As Graham hinted at, what you never see at the MRC is any sympathy for a non-conservative caught crying over a traumatic event. Last February, the MRC melted down over Democratic Rep. Alexandria Ocasio-Cortez talking about how the Jan. 6 Capitol riot a few weeks earlier affeced her, getting particularly worked up over an Instagram video she made emotionally describing the events of that day. As part of that meltdown, MRC writer Alexa Moutevelis dismissed AOC's video a "performance", then tried to fact-check it and baselessly suggested she was lying about a reference to a earlier sexual assault against her.
So, the MRC will fully invest in your trauma only as long as your politics align with theirs and it advances their right-wing agenda.
Posted by Terry K. at 9:24 PM EST