WND's Farah Repeats School Board Lie
Topic: WorldNetDaily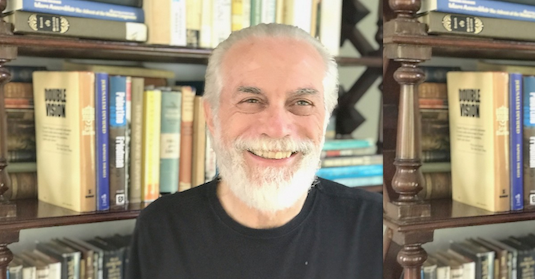 WorldNetDaily editor Joseph Farah ranted in an Oct. 12 column:
Joe Biden gave us an attorney general who thinks parents are "domestic terrorists."

That's the latest outrage from Merrick Garland whom the Democrats wanted to be a Supreme Court justice!

Moms and dads attending school board meetings and speaking out about a host things, including Critical Race Theory, a Marxist teaching, threatens to get them a visit from the FBI!

I'm aware of the complaint that parents are madder than hell, but I'm not sure I've heard of any violence that's taken place.

But the press release from the Justice Department cites "threats of violence" as well as "harassment" and "intimidation" against school officials and teachers.

[...]

guess the FBI and police don't have anything to do with combating crime up in mostly blue states. This will give them something to do in red states.

And what about the constitutional rights of parents to speak harshly about whatever is on their minds? Isn't that their right? I guess not in this increasingly fascist state America is degenerating into under Biden.
But as we've documented, the letter that prompted Garland's concern -- sent by the National School boards Association -- never accused all parents of being "domestic terrorists" simply for speaking out, and neither is Garland. But the facts don't matter to Farah -- he had another conspiracy theory to peddle.
Farah then piled on paranoia and conspiracy-mongering on top of his lie:
It just so happens that the teachers union is pushing the racist and Marxist agenda in government schools nationwide. The FBI is being ordered to go after the parents rather than the union goons. This is typical of the increasingly authoritarian left – indoctrinating students starting at the kindergarten level.

I encourage parents to protest louder and not be in the least intimidated by Garland's plan. It's about time parents awaken to the threat to turn our kids into programmed little Nazis.

Just keep doing this, Biden. You'll make more enemies throughout America. This is so transparent! Thankfully, the day of reckoning is near – just a little more than a year away.

And, Joe, there aren't enough phony voters for you to do anything to stop the inevitable!
Farah echoed his bogus attack on Garland in his Oct. 21 column:
He could not explain why his famous memo issued five days after the request by the National School Boards Association asked for the FBI to intercede in such matters. He didn't comment on when he got marching orders from Joe Biden to use the Patriot Act to deal with threats against school board members who cited incidents of non-violent disruption of school board meetings where parents voiced their concerns about issues such as the teaching of Critical Race Theory, prompting Republicans to voice fears that federal involvement will influence conservatives to keep quiet instead of continuing to engage with officials.

[...]

Garland defended the memo and said that "we are not investigating peaceful protest or parent involvement at school board meetings."

End of story. Period.

He then expressed complete lack of knowledge of a Loudoun County, Virginia, father whose daughter was raped and sodomized by a skirt-wearing male student in a bathroom in school. How could this be? What news does he consume? Is it all of fake variety? How can he vow to be even-handed?

It's one of the most shocking, disturbing and relevant stories of our time.

Does he hear just what he wants to hear?

It would appear so.

This is the most politically motivated attorney general in our history. Expect nothing short of a rubber stamp for all the whims of Joe Biden and the Democratic Party's bare minimum of votes in the House and Senate.
And Farah wonders why Google no longer wants anything to do with his website.
Posted by Terry K. at 4:34 PM EST