CNS Columnist Rants About Nonexistent Education Policy Change
Topic: CNSNews.com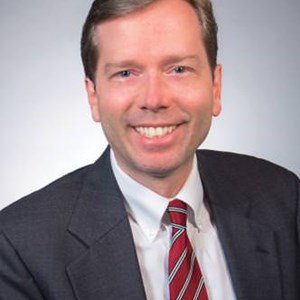 Hans Bader huffed in his April 26 CNSNews.com column:
"The Virginia Department of Education (VDOE) is moving to eliminate all accelerated math options prior to 11th grade, effectively keeping higher-achieving students from advancing as they usually would in the school system," reports Fox News. It is doing this to promote "equity," reports the Washington Times. The VDOE also& seeks to funnel all Virginia students into classes that focus on vague "concepts" rather than "computation and routine problem practice."

Loudoun County school board member Ian Serotkin says that "as currently planned, this initiative will eliminate ALL math acceleration prior to 11th grade....All 6th graders will take Foundational Concepts 6. All 7th graders will take Foundational Concepts 7. All 10th graders will take Essential Concepts 10. Only in 11th and 12th grade is there any opportunity for choice in higher math courses."

A spokesman for the VDOE did not disagree with Mr. Serotkin's description, while claiming that teachers will be allowed to provide "differentiated instruction" within a single class.
Bader's problem is that he uncritically trusted biased, antipublic education right-wing media that manufactured outrage without bothering to get the whole story -- and Bader couldn't be bothered to do much more in-depthh research. A credible news outlet reported on the whole story:
Facing attacks from right-wing pundits and scrutiny from lawmakers, Virginia's superintendent of public instruction said on Monday that the state is not eliminating advanced high school mathematics courses.

Superintendent James Lane said the Virginia Department of Education is in the early stages of a regularly scheduled revision of its mathematics Standards of Learning, which guide school systems in their course offerings across all areas of instruction. As part of that revision process, which takes place every seven years, state officials recently began workshopping some ideas as to how Virginia could teach mathematics in a way that better prepared children for college and the workforce, Lane said.

[...]

Lane added that these suggestions are still just that — suggestions. The department is currently gathering public feedback and has yet to draft a new version of its mathematics standards. The earliest a draft could come before the Virginia Board of Education is school year 2022-2023, Lane said, and the earliest any Virginia students would begin learning math under the new paradigm is school year 2025-2026.

[...]

In multiple rounds of video calls with reporters Monday, Lane said this assertion [that accelerated math classes would be eliminated] is false. He said the initiative does not propose eliminating accelerated math classes, nor does it require all students in a grade to take the same math class no matter their level of ability. Under the initiative, students would still take higher-level classes tailored to their grasp of mathematics, he said.

Lane also noted that those kinds of decisions — how an advanced student should best progress through middle and high school math classes — would be made by local school officials, not the Virginia Department of Education, as has always been the case. Every school division has vast discretion in how it uses state standards to formulate its curriculum, he said: "Ultimately the school divisions decide what courses look like."
Serotkin went on to retract his earlier claims, conceding that after seeing the full policy state from the education department, "some parts of this are quite different than their previous messaging and information provided, and alleviates much of my concern."
Nevertheless, Bader went on to cite more right-wing attacks on the nonexistent policy changes, including a guy named James Bacon, whom he again disingenuously identified as "former publisher of Virginia Business" to obscure the fact that these days he's little mnre than a right-wing blogger.But narrative over facts is what the right-wing media -- which includes Bader -- is all about these days.
Posted by Terry K. at 11:19 AM EDT