WND Still Going The Conspiracy-Theory Route to Defend Corrupt Ex-Congresman
Topic: WorldNetDaily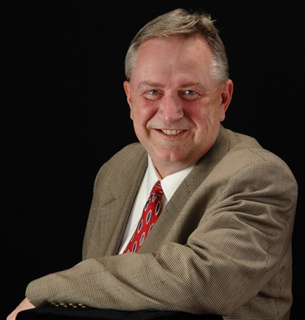 WorldNetDaily is still clinging to its conspiracy theory that corrupt ex-congressman (and longtime WND buddy) Steve Stockman was railroaded by the "Deep State" on 23 charges of financial fraud and other related charges that, in the words of defender Rachel Alexander, "almost anyone" could face. (Of course, most people are actually committing mail fraud and money laundering on the scale Stockman was accused of doing).
As we noted, Alexander launched another defense of Stockman in a May 29 column, again insisting he was targeted by "corrupt, left-leaning prosecutors in the Department of Justice" and begging President Trump and Attorney General William Barr to "thoroughly clean out the DOJ from top to bottom."Alexander's column was one long excuse-maker, summed up by the assertion that "Stockman complied with very complex, technical laws – but prosecutors chose to interpret those laws differently to confuse the jury."
This was followed by an anonymously written June 9 article that touted "A new friend-of-the-court brief, filed with the 5th U.S. Circuit Court of Appeals where his conviction is being challenged, explains that using the precedents the government set during its prosecution of Stockman will make it easy to attack people if they are engaged in 'ideological, political, or even religious education, discourse, advocacy, and missions.'" The article added:
The new brief, prepared by American Target Advertising, was joined by former Georgia Congressman Bob Barr, L. Brent Bozell III of the Media Research Center, Floyd Brown of American Fight Back, former U.S. Office of Personnel Management chief Donald Devine, historian William Federer, Dolin Hanna of Let Freedom Ring, Jenny Beth Martin of Tea Party Patriots Action, Colby May of the American Center for Law & Justice, U.S. Rep. Bob McEwen, R-Ohio, Rick Scarborough of Rick Scarborough Ministries and Richard Viguerie of American Target Advertising.
Note the appearance of Bozell as a signatory -- he normally doesn't hang out with this particular group of mostly far-right activists, endeavoring as he does to present himself as the face of respectable conservatism.
There's also other odd names that signed onto the brief. Joining Rick Scarborough as a clergy signatory is Chuck Baldwin, although both are involved in right-wing politics. Also signing on to the brief is someone named Arthur D. Ally; he operates the Timothy Plan, which offers "biblically responsible investing" designed to "ensure that no money is invested in companies that are supportive of ideals that are contrary to our Biblical moral imperative."
The fact that a few right-wing bigwigs signed onto an amicus brief doesn't mean this is any less of a conspiracy theory.
Posted by Terry K. at 2:06 AM EDT