Charlie Daniels Wants To Move On From Mueller Report (Which Hasn't Been Made Public)
Topic: CNSNews.com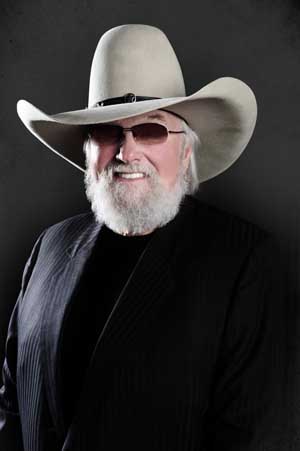 Despite the fact that the Mueller report has yet to be made public, Charlie Daniels declared in his April 1 CNSNews.com column that "Everybody in America is ready to 'move on' from the Mueller Report."
Of course, those people are right-wing Trumpophiles like himself, who "want to actually move on, put the past and all its ugly implications and divisive rhetoric behind us and get down to the business of enjoying the best economy we've had in decades. And they're ready to do something meaningful about the opioid pandemic and come together on a truly comprehensive solution to our immigration problem and the millions of illegals who are already in the country." ON the other hand, there are "the intransigent ones, who just a little of a week ago hailed Robert Mueller as the essence of truth and honesty, anxiously waiting for the report."
Daniels didn't explain why we shouldn't wait for the actual report to be released before moving on. Instaed, he attacked those who want to see that report for exacting revenge on Trump for winning the election:
Personally, I do not and have never believed that members of Congress nor the preponderance of the media ever really believed that a man who is a multibillionaire, who has accomplished what he has accomplished in his life, and has even won the highest office in the land would be stupid enough to actually collude with the Russians or anybody else for that matter.

In my opinion, it has been about losing an election that would have continued to take this nation down the path the shadow players, deep state, or whatever you want to call them, want it to go.
If that's true, can we also assume that Daniels' longtime animosity toward President Obama -- he has delcared that Obama "doesn't like America very much" and has deliberately distorted Obama's words -- is because he is unable to deal with what Obama has accomplished what he has accomplished in his life?
Posted by Terry K. at 3:31 PM EDT