MRC's Double Standard On 'Smut' Fiction By Politicians
Topic: Media Research Center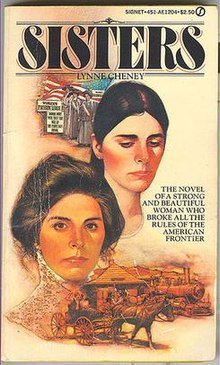 The Media Research Center's Gabriel Hays was in full moral-outrage mode in an April 4 post:
Stacey Abrams has a knack for fiction. These days, her skill manifests mostly in her refusal to admit she lost the Georgia governor's race fair and square. But once upon a time, her creative outlet was authoring smutty books.

We know this only because during Wednesday night's The Late Show, Stephen Colbert decided to poke some mild fun at Abrams by reading "steamy" excerpts from the politician's erotic fiction. A decade ago, writing under the pseudonym "Selena Montgomery," Abrams chronicled the desires and carnal fulfillments of lonely, white-collar housewives with a penchant for sexually aggressive lawyers.

Colbert surprised Abrams by producing excerpts from one her novels, Reckless. Embarrassed (as she should be,) Abrams said "Oh Dear God," and asked, "Can I leave now?" But Colbert pushed forward, chiding her by saying, "If you're going to write a romance novel, make it a bodice-ripper."

[...]

Abrams was embarrassed, yes, but it was all among friends. Not like when Newt Gingrich writes erotic scenes in historical fiction and sends the left into a pearl-clutching faint.

Double standards aside, it's all just gross and the political celebrity thing is getting out of hand.

About those double standards, Gabe...
There wlasn't a "pearl-cluching faint" regarding Gingrich's scenes in a 1994 book. The New York Times article Hays links to in an attempt to prove his argument takes more of a bemused stance at the mere idea of a conservative policy wonk writing historical science fiction novels with erotic scenes.
Indeed, sex scenes written by conservatives get a blase response from the MRC. A 2006 NewsBusters post by Noel Sheppard reference only in passing Lynne Cheney's 1981 novel "Sisters" that includes what has been called an "explicit stemy lesbian" scene.
Hays should explain why Abrams wrote "smut" and Gingrich and Cheney didn't.
Posted by Terry K. at 3:15 PM EDT