MRC Still Bashing CNN's Parkland Town Hall, Still Won't Apologize For Pushing Hoax About It
Topic: Media Research Center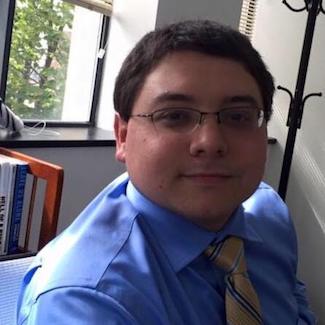 The Media Research Center's Nicholas Fondacaro spent a March 19 post being triggered by the fact that a CNN town hall after the Parkland school shooting received an award:
You probably remember CNN's town hall to promote gun control and gun grabbing in Parkland, Florida last year. It's hard to forget such a disgraceful display of exploitation, naked partisanship, and vile hatred. Oh, and let's not overlook the fact that host Jake Tapper was the ring leader enabling the circus.

On Tuesday, the Norman Lear Center bestowed their Walter Cronkite Award" for excellence in television political journalism" on CNN and Tapper for their efforts:

CNN Parkland Town Hall, a two-hour special, aired only seven days after 17 students and teachers were murdered by a gunman at Marjory Stoneman Douglas High School. In this "compelling and powerful" forum, moderator Jake Tapper deftly gave generous space to speak to gun control advocates, politicians, Parkland students, parents and a representative from the NRA. The program helped "advance the national conversation on gun control and violence," the jury said.

"Advance the national conversation?" That's code for: advancing the liberal agenda (gun control in this case) under the facade of legitimate reporting.
What Fondacaro didn't do, however, is express any remorse -- let alone apologize -- for the MRC's key role in spreading an anti-CNN hoax involving that town hall.
As we documented, Fondacaro gave major play to the claims of Colton Haab, a shooting survivor, that CNN tried to script his questions for the town hall. Even when CNN released the email exchange between it and Haab, which proved that Haab and his family doctored the record to fraudulently support the "scripted" narrative, Fondacaro continued to insist CNN was the one who was lying and couldn't be bothered to tell the full truth to MRC readers -- even after Haab's father admitted he doctored things and even when others who promoted the false narrative did correct the record. Further, Fondacaro's original posts are unaltered and still promote the hoax.
Fondacaro promoted a hoax about the CNN town hall, still refuses to tell the truth about it -- and yet he's still raging that it wasn't fair to his right-wing agenda. If that's not a classic definition of cognitive dissonance, we don't know what is. And he degrades any credibility the MRC might have when it demands that false claims be corrected.
Posted by Terry K. at 7:28 PM EDT
Updated: Thursday, March 28, 2019 7:32 PM EDT