AIM Writer Denounces Armchair Mental Health Judgments, Though AIM Has Published Many
Topic: Accuracy in Media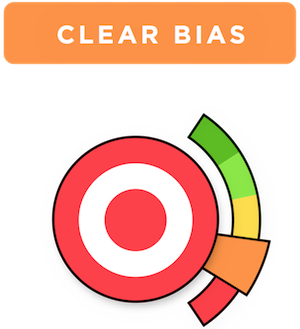 Carrie Sheffield complained in a March 18 Accuracy in Media item:
CNN allowed George Conway, the husband of White House adviser Kellyanne Conway, to accuse President Trump of mental illness, with the network refusing to acknowledge that George Conway is not a mental health professional. Even as liberal outlets like CNN claim to be pro-science, its coverage of George Conway's tweets failed to provide any credible scientific analysis of the explosive claims.

"His condition is getting worse," George Conway tweeted Sunday, also attaching screen captures of the medical definitions of narcissistic personality disorder and antisocial personality disorder from the Diagnostic and Statistical Manual of Mental Disorders.
First: CNN didn't "allow" Conway to make that claim -- it simply reported on him making them. Second: Sheffield might want to check her employer's archive, since it contains numerous examples of AIM writers -- none of whom, as far as we know, are mental health professionals -- making the same exact claim about president Obama.
Spencer Irvine, son of AIM president Don Irvine, wrote two posts counting the number of times Obama allegedly referred to himself in speeches, both of which ended with the statement "Narcissist, much?"
A 2016 column by James Zumwalt -- now a WorldNetDaily columnist -- declared that "bama is a grandiose narcissist" who is "self-absorbed with an overwhelming sense of superiority." Zumwalt echoed Conway by linking to an article describing narcissistic personalities.
A 2015 column by Lawrence Sellin asserted that "Obama behaves like a dictator not just because he is a narcissist, but because his political beliefs are, at their core, authoritarian."
It pays to check the archives in order not to come off as a hypocrite.
Posted by Terry K. at 8:27 PM EDT