WND's Cashill: Weekly Standard Died Because It Wouldn't Embrace My Conspiracy Theories
Topic: WorldNetDaily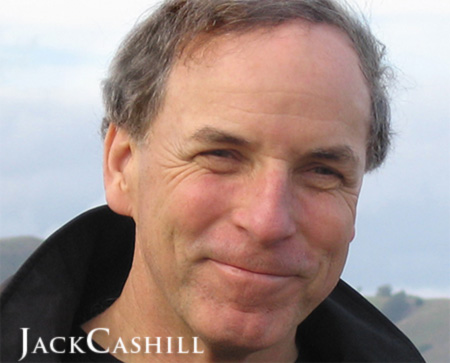 Jack Cashill dedicated his Dec. 19 WorldNetDaily column to dancing on the grave of the Weekly Standard, which he dismisses first as being representative of "Vichy conservatives" and then for blowing off his conspiracy theories.
Cashill first complained that the Standard wouldn't touch his theory that the 1996 crash of TWA 800 was intentionally caused and then covered up, though he was "actually hopeful that its editors would see the political potential in a still fresh Clinton scandal."
Cashill then slid into Obama derangement once more as he groused that the Standard ignored his never-rpoven claim that Bill Ayers ghost-wrote Barack Obama's book "Dreams From My Father":
In 2008, I tried [then-managing editor Claudia] Anderson again. In September of that year, I stumbled on the very real possibility that Bill Ayers helped the man with the "perfectly creased pant" write his acclaimed memoir, "Dreams from My Father."

In the fall of 2008, it mattered that Obama maintained an intimate working relationship with a self-described communist whose acts of violence made him a pariah beyond Chicago's left-wing circles. This revelation would have shown Obama to be liar and literary fraud of epic proportion.

TWA 800, I understood, could intimidate those not prepared to spend countless hours poring through evidence they did not understand. My authorship thesis, however, involved no eyewitnesses or radar data or ballistics tests.

No one would have to leave his or her D.C. desk. All the evidence lay between the covers of a half-dozen or so books, two ostensibly by Obama and the rest by Ayers. I was not asking the Weekly Standard to buy my thesis sight unseen but to kick the tires and take it for a test drive.

With the best literary department of any conservative publication, the Weekly Standard had the chance to expose a literary scandal even more politically significant than JFK's bogus Pulitzer for "Profiles In Courage."

To prove my thesis, I needed space, at least 3,500 words. Anderson referred me to the magazine's literary editor, Philip Terzian.

Replied Terzian: "An interesting piece, but I'm rather oversubscribed at the moment, the length is considerable, and cutting would not do it justice. (Also, we had a long, rather critical, piece on Obama's oeuvre not too long ago.) So permit me to decline with thanks for allowing me take a look."

Oeuvre?

A cover story that read, "Who Wrote 'Dreams From My Father'?" in a major publication like the Weekly Standard could have shaken up the election, maybe even turned it. Dang those space limitations!

To be fair, other than the National Review's Andy McCarthy, not a single conservative writer in the Bos-Wash corridor dared to comment on my thesis before the election.
Cashill also complained that after the TWA 800 gambit failed, "In Washington, at least, I had crossed the line from responsible journalist to conspiracy theorist, evidence be damned." Ya think? Of course, Cashill's evidence was always more crazy than compellingly correct, and he's been wrong a lot.
Posted by Terry K. at 1:15 AM EST