Les Kinsolving, R.I.P.
Topic: WorldNetDaily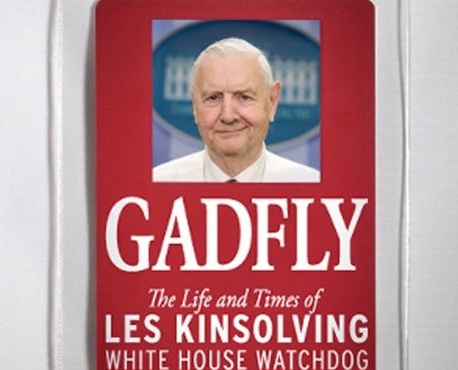 Former WorldNetDaily Les Kinsolving died last week at the age of 90. WND gave him a nice obituary, of course, which manages to gloss over the fact that Kinsolving was a onetime Episcopal priest who was defrocked for questioning the concept of hell. WND editor also served up a gushing remembrance, declaring him a "White House press legend," adding: "I believed Les was a national treasure – sort of an informed, respectful and entertaining version of Jim Acosta, if you can imagine something like that."
Wwe remember Kinsolving as someone so wacky in the White House press room that we gave his work a "Daily Les" tag. We called him the right-wing Helen Thomas -- not that he or WND would ever admit he was biased, of course -- and we caught him pushing a revisionist history of Trent Lott's infamous remarks about Strom Thurmond.
Basically, Kinsolving was definitely entertaining, arguably respectful, but had lots of trouble with the "informed" part -- he was too biased to be genuinely informed or useful. Which, of course, made him the perfect WND White House correspondent.
Posted by Terry K. at 11:56 PM EST
Updated: Tuesday, December 11, 2018 6:01 PM EST