AIM's Double Standard On How Botched Facts Are Treated
Topic: Accuracy in Media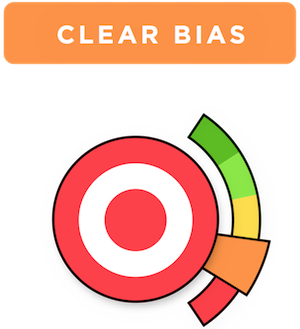 Brian McNicoll complains in a Nov. 19 Accuracy in Media post:
TMZ got one fact wrong in its original rush story on Michael Avenatti being arrested for felony domestic violence – and quickly corrected it.

But that gave the rest of the mainstream media enough room to discount the allegations against the attorney.

In "Michael Avenatti Arrested for Felony Domestic Violence … I'LL BE 'FULLY EXONERATED,' the celebrity/show-biz-focused outlet originally reported the woman Avenatti allegedly struck was his former wife.

"We were initially told by our sources the alleged victim was Avenatti's estranged wife," TMZ wrote atop an updated piece. "We now know it was not. The incident involved a different woman."
McNicoll is actually complaining that others do what AIM does. Compare McNicoll's tone with Carrie Sheffield's tone in a Dec. 3 AIM post on a different media outlet and a different fact that had to be fixed:
NPR was forced to correction append its report titled "Trump Jr.'s 2017 Testimony Conflicts with Cohen's Account of Russian Talks."

NPR reporter Philip Ewing claimed that Donald Trump Jr.'s testimony conflicted with attorney Michael Cohen's testimony about the timeline of possible real estate deals that were in tentative talks among some Russians and the Trump Organization. NPR had conflated two separate real estate negotiations with two separate parties, one that included "the Agalarov family, Emin and his father Aras," that ended prior to President Trump launching his presidential campaign.

The NPR correction came after online pressure from conservatives, including Andrew Surabian, who tweeted: "Will @nprpolitics retract this blatantly false story and apologize to @DonaldJTrumpJr? Or are they ok with misleading their audience and spreading verified #FakeNews all over social media?"
So TMZ merely "got one fact wrong" in a story on a person conservatives hate -- and merely a "misleading" graphic from its apparently subjective rating system -- while NPR got accused of #FakeNews for getting a fact wrong in a story about a conservative darling and the full "fake news" rating, despite also correcting the record. Funny how that works.
Posted by Terry K. at 9:38 PM EST
Updated: Monday, December 3, 2018 9:46 PM EST