WND's Medical Misinformer Now Misinforms to Defend Trump
Topic: WorldNetDaily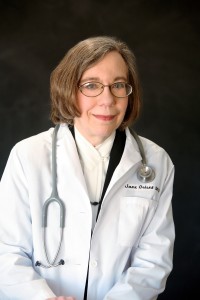 WorldNetDaily's chief medical misinformer, Jane Orient of the far-right-fringe Association of American Physicians and Surgeons, knows how to misinform about non-medical things too.
In her Aug. 24 WND column, Orient goes far afield from her claimed area of expertise to play defense for President Trump and to blame the media and other various enemies real and imagined for not letting Trump talk about infrastructure during the White House's Infrastructre Week, and not Trump himself for feeling the need to rant about confederate statues instead of staying on topic:
President Trump sent a signal that he was going to start cutting useless red tape. Would this be good for black people? Poor people? Industry? Taxpayers? Absolutely yes, yes, yes and yes. It would be a start for making America great again.

But the signal set off panic among swamp dwellers: the 3 million bureaucrats who block productive work, the lobbyists who advocate for rules to crush little guys, CEOs of mega-corporations who dread competition. And of course there are those who really don't want America to be great and politicians who keep their power by demagoguing on problems they themselves caused.

The hate-Trump, stop-Trump-at-all-costs media couldn't allow people to learn about our infrastructure problems and what must be done to fix them. They needed a diversion. So they talked about a mob scene in Charlottesville, where part of the project to obliterate America's history is happening.
Orient then decided she knew best about what black people need:
Some type 2s carried Black Lives Matter signs. Black lives are indeed threatened, but not by swastika-waving misfits. These are their real problems:

Crime. Thousands of blacks are killed by (mostly black) criminals, mostly in inner cities ruled by liberal Democrats for decades. Trump wants more effective law enforcement.
Drugs. While authorities blame doctors, international drug cartels thrive under the protection of sanctuary cities, pushing heroin, carfentanyl and other things you can't get at Walgreen's. Thousands are dying. Trump wants to clean up sanctuary cities.
Abortion. More than 19 million black babies have been aborted since 1973; the rate is three times that of whites. Planned Parenthood founder Margaret Sanger was a rabid racist. Trump wants to decrease abortion.
Poor medical care. The past eight years of Obamacare have brought huge cost increases and deterioration in availability and quality. Trump wants to repeal it.
Disease and poverty. Over-regulation by environmental radicals, based on fraudulent science, has killed and keeps on killing millions of African blacks (from resurgent malaria since banning DDT), and the war on affordable energy will keep Africa mired in poverty. Americans are less affected – so far. Trump wants to restore reason and honesty to the EPA and other regulatory agencies.
Many of Orient's assertions are BS. Obamacare reduced racial disparities in health coverage and a repeal would increase them; Margaret Sanger was not a "rabid racist"; and overuse of DDT created malaria-carrying mosquitoes that couldn't be killed by the chemical.
Orient touts how Trump "is serious about draining the swamp." He may or may not be relying on more accurate information than Orient is.
Posted by Terry K. at 3:04 AM EDT