CNS Now Importing Praise For (And Dismissal Of The Ugly Past Of) Mel Gibson
Topic: CNSNews.com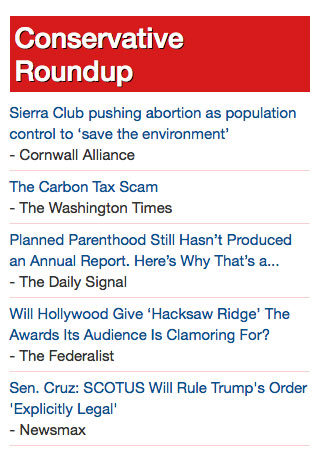 CNSNews.com's love for -- and desire to censor the ugly past of -- Mel Gibson is so strong, it's bringing in articles from other websites to sing Gibson's praises.
Last week, CNS' new "Conservative Roundup" section featured a link to a article at right-wing site The Federalist demanding that Gibson's new movie "Hacksaw Ridge" receive some damn awards already.
Unlike CNS, Federalist writer Titus Techera did briefly mention Gibson's ugly past. The key word here is "briefly"; it merited just a single sentence: "Secondly, Gibson made several awful comments when stopped for drunk driving."
The rest of Techera's article was devoted to slobbering over "Hacksaw Ridge" and insisting that "America's award institutions actually reward a patriotic movie that shows Christianity in American society as a source of hope and unity, rather than fear and division."
Posted by Terry K. at 10:15 AM EST