WND's Loudon Skipped Right-Wing Indoctrination Class, Can't Name A 'Christian' Country
Topic: WorldNetDaily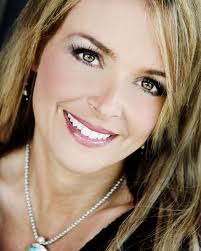 WorldNetDaily columnist Gina Loudon is so devoted to being a Donald Trump disciple, it seems, that she's losing touch with right-wing orthodoxy.
In her Jan. 29 column, Loudon makes this odd attack on critics of Trump's immigration order:
They claim this act is anti-Muslim, because it "bans immigration from Muslim countries." What is a "Muslim" country? Can you define that? I doubt it. Name a "Christian" country. You get the point.
Loudon seems to have forgotten the conservatively correct answer to the question "Name a 'Christian' country" is the United States, full stop. Doesn't Loudon know that it's an article of faith among conservative Christians that America was founded as a Christian nation? Or that right-wingers spent the past eight years attacking President Obama for his apparently heretical suggestion that because the idea of America transcends religion it is no longer just a Christian nation -- which was then repeatedly misquoted and taken out of context to attack him?
Ah, but Loudon has her own smears to peddle. She maliciously labels critics of Trump's order -- which been fighting a losing battle in court -- as "pro-terrorist radicals," as if anything Trump proposes is the only possible solution and that being concerned about basic human rights makes one "pro-terrrorist."
She then baselessly says of anti-Trump protesters: "Many in the ranks are paid by George Soros," later sneering about "paid Soros "protesters" (a.k.a. lackeys/sheeple) on the streets outside starving for their five seconds of fame." Loudon offers no evidence that any protester, let alone "many" of them, are being paid directly by Soros.
It's quite hilarious to hear a woman who tried to capitalize on the publicity surrounding her teenage daughter's affair with a 57-year-old man whine about others "starving for their five seconds of fame."
Posted by Terry K. at 11:49 AM EST