MRC Complains Media Isn't Thanking Trump Enough for Stock Highs
Topic: Media Research Center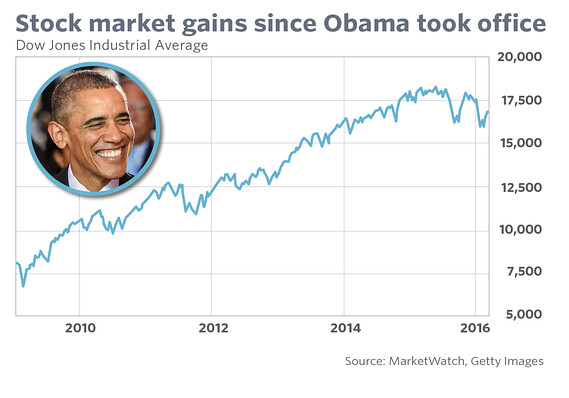 The Media Research Center's Sam Dorman complains in a Dec. 19 post:
As the Dow Jones Industrial Average neared the 20,000 mark for the first time in history, the index set 16 closing-day record highs since Donald Trump's election.

Even some liberal media outlets have drawn a direct connection between the soaring stock market and Trump's election, going so far as to label it a "Trump stock market rally." But the broadcast networks often ignored any connection.

In just over a month's time, ABC, CBS and NBC evening news shows aired fewer stories combined than the number of records. The evening shows reported the market records in just 11 stories between Election Day and Dec. 13, despite huge investment gains. Forty-five percent of those stories ignored Trump in their market reports (5 of 11).
Meanwhile, the Dow industrial average has more than doubled under President Obama, and we don't recall anyone at the MRC crediting Obama for it even once.
Posted by Terry K. at 11:41 AM EST