CNS Just Can't Stop Censoring Mel Gibson's Ugly Past
Topic: CNSNews.com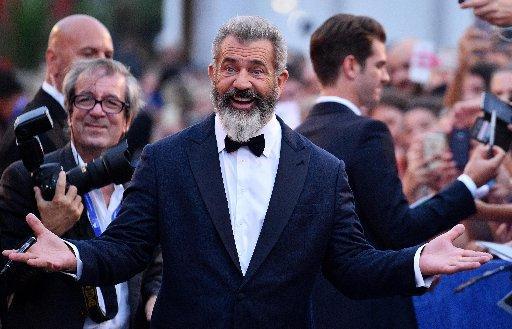 CNSNews.com -- in particular, blogger Mark Judge -- has been heavily hyping Mel Gibson's latest film projects over the past several months while being very careful not to mention his ugly personal history of anti-Semitism and viciousness toward an ex-girlfriend.
Judge did so again in an Oct. 24 post, this time touting how Gibson "recently talked about the sequel to his blockbuster 2004 film 'The Passion of the Christ.'" Again, Judge made sure to keep mum about Gibson's ugly past.
He's not the only CNS writer in the Gibson-fluffing business. A Nov. 28 column by Eric Metaxas gives a glowing review to Gibson's new film "Hacksaw Ridge," declaring it "an amazing, powerful film about one man who was willing to give his life, but whose conscience and deeply held religious beliefs would not allow him to take the lives of others." Like Judge, he too fails to discuss Gibson's past.
Which is strange, given that "Hacksaw Ridge" is seen as something of a "comeback" film for Gibson after all that ugliness. And it turns out that's still a pretty touchy subject -- he was asked about it several times in doing press for his film, and he really doesn't want to talk about, complaining at one point that "for one episode in the back of a police car on eight double tequilas to sort of dictate all the work, life's work and beliefs and everything else that I have and maintain for my life is really unfair."
Like it or not, Gibson's ugly past is part of his history, and it's part of the story of his new film and future projects. CNS should stop censoring mention of it.
Posted by Terry K. at 6:08 PM EST
Updated: Wednesday, December 7, 2016 6:28 PM EST