CNS' Jones Plays Stenographer to Distract from Russian Meddling
Topic: CNSNews.com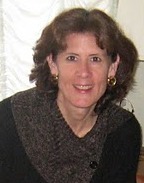 WorldNetDaily's not the only ConWeb outlet trying to give Donald Trump -- and Russia -- a pass on allegations Russia meddled in the presidential election to boost Trump. CNSNews.com's Susan Jones is taking a crack at it as well.
On Dec. 19, Jones churned out a couple of stenography specials to try and deflect attention from the growing scandal:
Jones dutifully transcribed Reince Priebus spinning: "Even this question is insane. Of course we didn't interface with the Russians. I mean, this whole thing is a spin job. And I think what the Democrats ought to do is look in the mirror and face the reality that they lost the election. And they lost the election because they're so and completely out of touch with the American people that they're so shell-shocked and they can't believe it."
Jones also transcribed John McCain saying, in her words, that there's no reason to think that Russian activity changed the outcome of the election.
Then, on Dec. 20, Jones played stenographer for Republican Rep. Dana Rohrabacher actually excusing Russian meddling in the form of stealing emails from Hillary Clinton's campaign because "The e-mails were factual, and thus the American people, it did not hurt the American people to have more factual information available to them."

Jones, meanwhile, skewed her transcription job on Clinton campaign chairman John Podesta discussing the issue, framing it as him evading a question on whether he thought the election was "free and fair."
Jones, of course, is known for her stenography for Trump and for her snide skewing of the news regarding non-conservatives.
Jones even gave space to someone she identified only as a "Russian reporter named Andre" slagging President Obama in a Dec. 16 article:
A Russian reporter named Andre challenged President Obama's leadership Thursday, running down a list of problems that have worsened on Obama's watch, including relations with Russia and racial tensions in America. "Does he feel any responsibility for all this?" the reporter asked.
Jones undoubtedly approve of the reporter's attack on Obama. If he was saying the same thing about Trump, it would never make the CNS front page.
Posted by Terry K. at 2:17 PM EST