CNS Gets It Wrong In Mocking 'Feminist Glacier' Study
Topic: CNSNews.com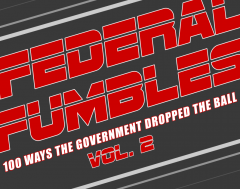 Lauretta Brown, as a good CNS reporter, is in full stenography mode for a Republican senator promoting alleged examples of government waste in a Nov. 28 article, singling one particular case out for mocking:
Sen. James Lankford (R-Okla.) released his second "Federal Fumbles" report on Monday, citing 100 examples of the misuse of taxpayer dollars through government spending and regulation.

One example: The National Science Foundation (NSF), the report said, spent $412,930 to fund a study that argued "that scientists should use femnist theories and a feminist point of view to sudy glaciers and the relationship between glaciers and humans."

[...]

Feminist Glaciers

The NSF has spent the last several years funding a $412,930 study that culminated in a paper entitled "Glaciers, Gender, and Science: A Feminist Glaciology Framework for Global Environmental Change Research." The report quotes the authors' belief that "the feminist glaciology framework generates robust analysis of gender, power, and epistemologies in dynamic social-ecological systems, thereby leading to a more just and equitable science and human-ice interactions."

"In other words," the report said, "the authors argue that scientists should use feminist theories and a feminist point of view to study glaciers and the relationship between glaciers and humans. The authors also argue that 'the feminist lens is crucial given the historical marginalization of women, the important of gendera in glacier-related knowledges, and the ways in which the systems of colonialism, imperialism, and patriarchy co-instituted genderered science."
Except that's not what really happened at all. As Gawker pointed out, that NSF money went for the entirety of this particular researcher's work on glaciers, only one part of which is the paper Lankford and Brown are mocking.
And because Brown is only interested in right-wing stenography, she makes no effort to go beyond Lankford's biased report and see if he's telling the truth. (He's not.) The magazine Science did what Brown couldn't be bothered to do: talk to the paper's author, who points out that his purpose was to stimulate a conversation about who's doing research on glaciers and posits the idea that viewpoints from women on the subject, and female researchers in particular, are important.
Brown continues her stenography on Lankford's behalf:
Gas Station Tofu

The report documents a 2016 Department of Agriculture regulation that requires stores that accept food stamps to double their selection of "healthy food items," suggesting "businesses that want to meet the new regulations begin selling items like almond milk, tofu, fresh or frozen catfish, goat's milk, and shrimp."

The report notes that 195,000 small gas stations and convenience stores would be impacted by the rule and that "many small gas stations have already stated they would be forced to stop accepting food stamps, thus eliminating an option to buy food for many food stamp recipients in rural areas and inner-city food deserts."
Lankford -- and, thus, Brown -- obscure the fact that the regulation has not yet been put into effect, meaning that no "misuse" of federal money has taken place (no evidence is provided that studying the effects of the proposed regulationis "misuse"). And sneeringly dismissing the idea as "gas station tofu" ignores the fact that many urban convenience stores don't sell gas and that tofu was only a suggestion, not a mandate.
Finally: Neither Brown nor Lankford disclose how much federal money Lankford spent compiling his mocking, biased report. Taht would seem to be relevant given the whole focus on misusing federal funds.
Posted by Terry K. at 4:43 PM EST