CNS Censors Probe That Discredits Attkisson
Topic: CNSNews.com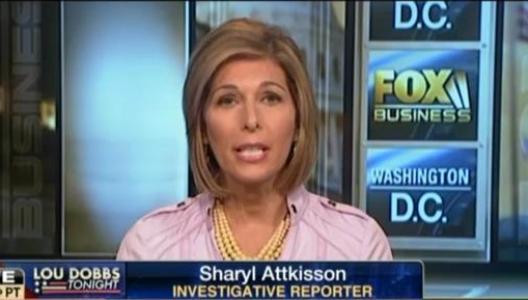 Brittany Hughes was eager to serve as Sharyl Attkisson's stenographer in a Jan. 30 CNSNews.com article, uncritically repeating her claims at a confirmation hearing for attorney general candiate Loretta Lynch that "she was subjected to numerous phone calls from federal officials attempting to keep her quiet; had her Freedom of Information Act (FOIA) requests 'stonewalled'; was denied access to government buildings; and she even believes the government 'compromised' her personal computer."
Hughes won't report, however, that Attkisson's claim about her computer being "compromised" has been completely discredited.
A report by the Department of Justice Office of the Inspector General found no evidence to support Attkisson's claim of her computer being compromised, noting that a video Attkisson posted purporting to show the hacking take place instead showed a stuck backspace key and"a standard error prompt."
Despite the fact that the DOJ IG report was made public the same day as Attkisson's testimony -- and, in fact, was put into the public recoprd as part of her testimony -- Hughes makes no reference to it in her article, instead sticking with simple stenography of her discredited claims.
But then, the MRC loves Attkisson (and vice versa), so she will not be the subject of critical reporting at CNS as long as she's following the MRC's anti-Obama agenda. So the IG report must remain censored.
Posted by Terry K. at 9:02 PM EST