CNS Finds More Federal Spending On LGBT Issues It Considers A Waste
Topic: CNSNews.com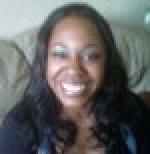 CNSNews.com has long obsessed over federal spending on LGBT-related issues, eager to portray them as a waste of money (while failing to perform any similar analysis of other categories of federal spending). CNS deputy managing editor Melanie Hunter has been the leader in this highly biased campaign for CNS of late, and she's at it again in a Feb. 6 article:
The National Institutes of Health has awarded a $435,369 taxpayer-funded grant to the University of Illinois at Chicago to study cessation techniques for LGBT smokers.

"Our long-term goals are to increase smoking cessation in Lesbian, gay, bisexual and transgender (LGBT) smokers and to understand the processes related to cessation and relapse in this underserved population," the grant stated.

The purpose of the study "is to develop and evaluate the benefits of culturally targeted smoking cessation intervention" for LGBT smokers.
Hunter obviously thinks this is a waste of money -- otherwise, she wouldn't have written this article.And as is usual for LGBT-related articles ath CNS, its comment section is littered with examples of vicious and vile anti-gay hatred that CNS' comment monitors apparently do nothing to counteract. It's almost as if CNS publishes such articles for express purpose of fostering homophobia.
All six of the articles Hunter has written about government spending in the past three months have focused on LGBT issues. Additionally, she wrote two more disdainful LGBT-related articles published on Jan. 30:
ICE: Transgender Illegals Guaranteed 'Right to Hormone Therapy' in Detention
ICE: We Have 'Special Housing Unit' in L.A. For 'Gay, Bisexual and Transgender Detainees'
Hunter is simply acting out the anti-gay agenda of her employer, the Media Research Center.
UPDATE: Hunter has penned another article attacking LGBT-related spending, this time highlighting how "The National Institutes of Health has awarded $42,676 in taxpayer funds to the University of Pennsylvania to teach yoga to drug-abusing convicts with HIV to help them once they are released from prison."
Posted by Terry K. at 10:50 PM EST
Updated: Thursday, February 12, 2015 10:57 AM EST