CNS' Starr Tries To Manufacture Outrage Over Public Radio Story She Doesn't Like
Topic: CNSNews.com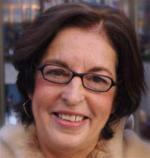 Yes, CNSNews.com's Penny Starr devoted an entire "news" article to someone else's news article:
On its "All Things Considered" news program Monday, National Public Radio (NPR) aired a story that included a reporter attending a "live porn shoot."

The "porn shoot" took place at the headquarters of Kink.com where the reporter interviewed "internet porn mogul" Peter Acworth.

The story, entitled "Hurting for Cash, Online Porn Tries New Tricks," was produced by KQED public television and radio station in San Francisco, Calif.

The NPR story, posted on its All Tech Considered website pages, portrays the story as a business piece and Acworth as a victim.

"We're suffering what happened to the music industry a while back," Acworth stated. "It's becoming much more easy to get content for free and people are less apt to want to pay for it."
Describing how it's harder to make money on pornography hardly equates to portraying someone as a "victim."
Also: Why does Starr care what another news outlet reported? Why did she cherry-pick this story out of the hundreds and thousands of stories reported in the news each day? Because she thinks there's tax money involved, and she wants to destroy public radio:
KQED, which is affiliated with NPR and the Public Broadcasting Service (PBS), did not respond to an inquiry from CNSNews.com asking if reporting on pornography helped the media outlet meet its mission and whether or not they believe the reporting is beneficial to taxpayers, who help fund public broadcasting.

The Corporation for Public Broadcasting – the congressionally created funding arm for public radio and television – was appropriated $445,000,000 for fiscal year 2014, according to its financial records.
Given that KQED was reporting on a local business and did not include any pornographic content in its news report, it's entirely likely that the story fits within the station's mission statement.
Starr is simply trying to impose her right-wing morality on others, like she did when she manufactured outrage over a National Portrait Gallery exhibit because she doesn't like gay stuff.
Posted by Terry K. at 1:51 PM EST